"Do you, Samson Pretrick, solemnly swear that you will faithfully execute the duties and responsibilities of the office to which you have been appointed, and will, to the best of your ability, uphold, promote, and support the laws and Constitution of the Federated States of Micronesia, so help you God?" said President Panuelo.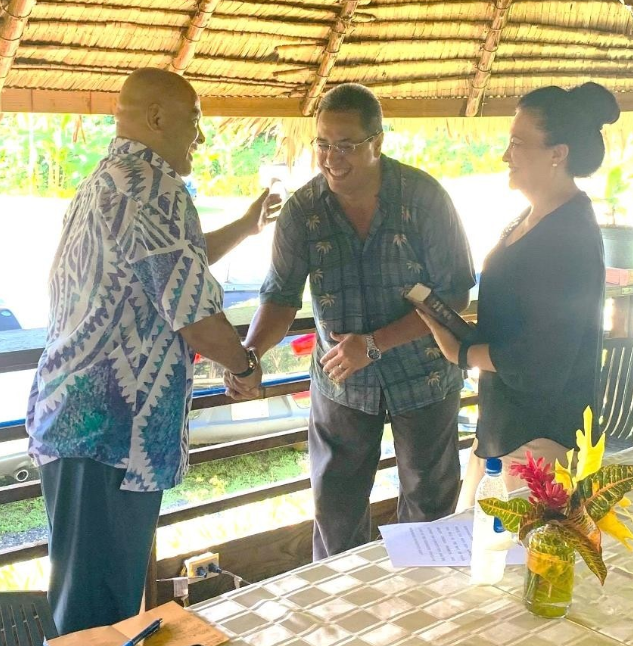 The FSM director of the Office of Personnel Administration, T.H. Samson Pretrick, center, shakes hands with FSM President David W. Panuelo. FSMIS photo
"I do," said Director Pretrick.
In his remarks, Pretrick said "Mr. President, I take this great opportunity to thank you and the vice president for your trust and confidence for me to head up the Office of Personnel. As the new director, I will do my best to carry out the duties and responsibilities of the Office of Personnel along with my good staff. I am also honored, Mr. President, to be sworn in this afternoon and to join you at your cabinet meeting this afternoon as a new member of your cabinet. Thank you."