NYMWPS recognizes the herculean tasks that the incoming U.S. leadership needs to address amid the current challenges, but the group is hoping that they will include the U.S. policy in Asia among its priorities. Specifically, the global organization is hopeful that under the Biden-Harris leadership, the United States will finally understand and genuinely care about the interests of its friends and allies in Southeast Asia and protect them against the continuing aggression and militarization of China in the West Philippine Sea.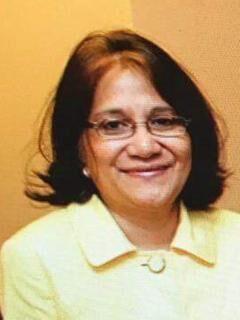 "With Mr. Biden's administration, we are pinning our hopes that the United States government will support the Philippines in opposing China's unlawful and baseless claim in the West Philippine Sea," says Saipan-based Dr. Celia Lamkin, NYMWPS global chair and founder.  "In the past four years, we were quite frustrated that the U.S. government appeared to have shied away from the West Philippine Sea tension, but we have found renewed hope in Secretary of State Mike Pompeo's July 13, 2020 pronouncement that the world will not allow Beijing to treat South China Sea as its maritime empire," Lamkin added.  While this pronouncement was made by an official of the outgoing administration, the group trusts that Mr. Biden's incoming administration will adopt the same stance to safeguard its [U.S.] pivot to Asia and promote enriched diplomatic relations and cooperation with its Asian allies.
NYMWPS hopes that the Biden administration will support the Philippines in crusading for and upholding the United Nations tribunal ruling while working for an effective resolution of the long-standing territorial dispute in the region.