The PNA office in Majuro will see a transition to a new chief executive officer as current CEO Ludwig Kumoru will be stepping down after four years. PNA ministers meeting by Zoom last week Thursday and Friday approved the hiring of new CEO Dr. Sangaalofa 'Sangaa' Clark.
Clark is not new to PNA. She has been its policy manager for the past eight years, with the primary duty of managing PNA's vessel day scheme or VDS that governs purse seine fishing in the region. It is the VDS that has led to a surge in fisheries revenue for the nine islands — Papua New Guinea, Solomon Islands, Tuvalu, Kiribati, Nauru, Federated States of Micronesia, Marshall Islands, Palau and Tokelau — that enforce the VDS in their waters. Revenue from purse seine fishing in the exclusive economic zones of these islands has risen from $60 million in 2010 to an estimated $493 million last year as a result of the VDS being fully implemented to manage the industry.
Clark holds a Ph.D. in mathematical and computational modeling, and has worked in fisheries for over 20 years. She's been involved in fisheries management and statistics, marine science work, and licensing in both public and private sectors.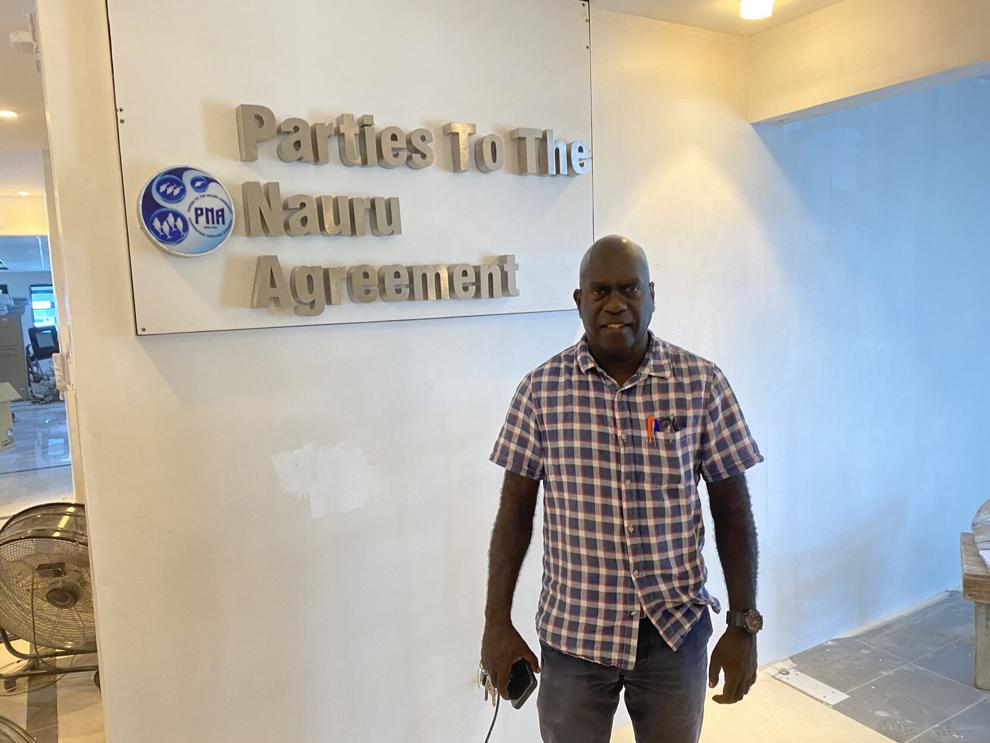 Current PNA CEO Ludwig Kumoru at the under-construction PNA headquarters building in Majuro. He will be stepping down when newly appointed CEO Dr. Sangaalofa Clark takes up the position. Photo by Giff Johnson.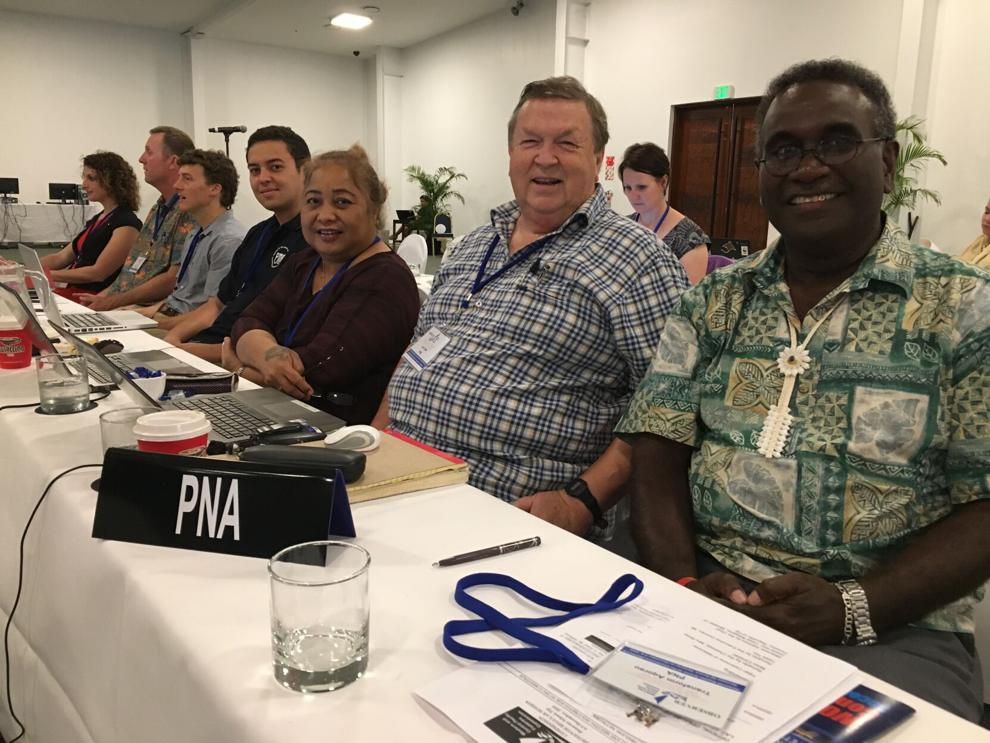 In this file photo from the Western and Central Pacific Fisheries Commission annual meeting in Fiji in 2016, newly appointed PNA CEO Dr. Sangaalofa Clark is pictured third from right with other PNA advisors. From right: former PNA CEO Dr. Transform Aqorau, Les Clark, Dr. Sangaalofa Clark, and Melino Bain-Vete. Photo by  Giff Johnson.
The transition is complicated to a degree by Covid-19 border restrictions in the Marshall Islands, where the PNA headquarters is located. Clark, who is I-Kiribati, lives in New Zealand, and it's not clear when she will be able to take up the post in Majuro.
In the meantime, the new PNA four-story headquarters building in Majuro is nearly completed and will likely be opened in the first few months of 2021. It includes accommodation for the CEO and other PNA staff in the multi-story building.
Kumoru, who is from Bougainville, explained that five individuals, including Clark and himself, were shortlisted for the post, and one withdrew, leaving four candidates on the list for the ministers. The recruitment committee, comprising PNA fisheries officials, conducted interviews and recommended the hiring of Clark, which the ministers accepted, he said.
"We're working on a transition plan and contract," Kumoru said. Clark will be the third CEO for the PNA office. Dr. Transform Aqorau from the Solomon Islands launched the office in 2010 and held the post until 2016 when Kumoru took over.