SUPERIOR Court Associate Judge Teresa Kim Tenorio on Tuesday sentenced Rudolph Rudolph, 55, to 30 years in prison, but all suspended except for five years, which he will serve day by day without the possibility of parole.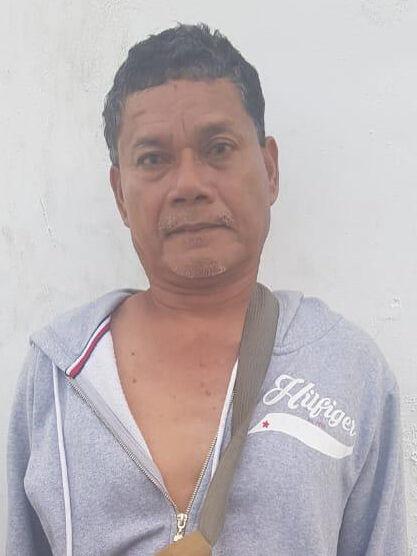 He will also be placed on 10 years' probation and must register with the CNMI sex offender registry.
Rudolph was also ordered not to have any direct contact with the minor victim for 30 years.
Represented by court-appointed counsel Anthony Aguon, Rudolph pled guilty to one count of sexual abuse of a minor in the first degree.
According to the factual basis for the plea agreement, on or about July 1, 2020, Rudolph engaged in sexual penetration of a minor.
Rudolph was initially charged with three counts of sexual abuse of a minor in the first degree, and four counts of sexual abuse of a minor in the second degree.
As part of the plea agreement, the Attorney General's Office dropped the other charges against Rudolph.
Asked about the case, Chief Prosecutor John Bradley said: "The case was initially litigated before the Supreme Court because Associate Judge Joseph Camacho wrongfully ordered full discovery before a preliminary hearing. That resulted in the [CNMI] Supreme Court ruling that there is no right to such premature discovery. We do provide automatic, open file discovery of everything after the defendant has been arraigned on the formal charge alleged in the information."
Bradley added, "We also litigated an issue before Presiding Judge Roberto C. Naraja because Judge Camacho wrongfully dismissed several counts after the preliminary hearing. We refiled those counts after Judge Naraja issued an order confirming that the attorney general has sole discretion on how to charge a defendant. (Note: in resolving the case in the plea agreement, we decided to have the defendant plead to a single count, so the information was again amended to present one count.)"
Bradley said, "The team of prosecutors and victim advocates who worked on this case did an excellent job of focusing on some tough legal issues and protecting this child victim."
"The investigators and social workers at Division of Youth Services and Department of Public Safety did a great job of providing detailed reports and information," Bradley added.
He said great progress is being made in protecting victims of child abuse.
"And that's a great way for us to be reminded by…[the recent] proclamation," Bradley said. April is Child Abuse and Neglect Prevention Awareness Month.