IN her inaugural remarks on Monday, the first Democrat elected to the Senate since 2005 said, "The fabric of families in our community is in great despair and suffering."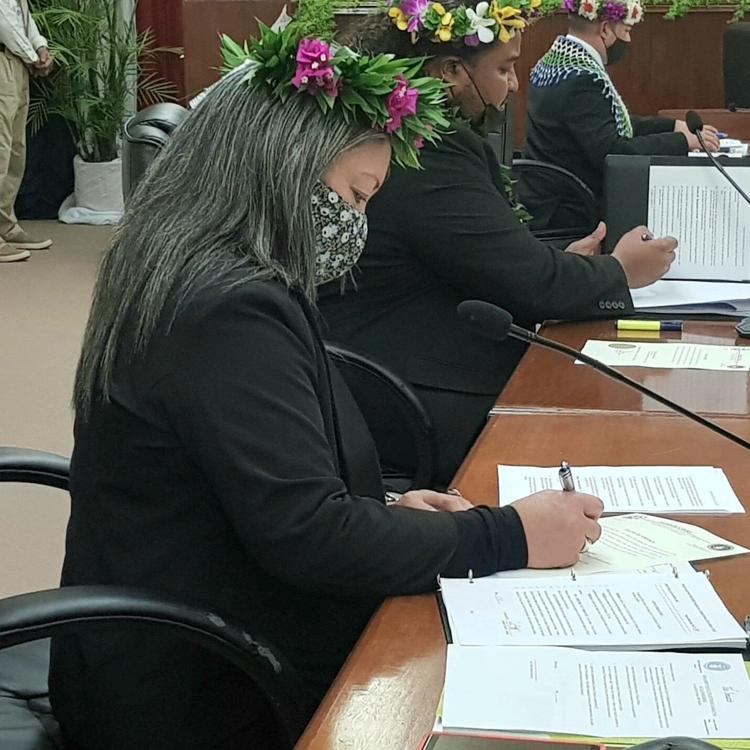 Saipan Sen. Edith Deleon Guerrero said, "Thousands of individuals…are still waiting for their weekly PUA and FPUC benefits," referring to the federal Pandemic Unemployment Assistance and Federal Pandemic Unemployment Compensation programs.
"Our community is crying for help," she added. "We are all aware that the CNMI people are losing their homes [and] cars, their utilities are being disconnected, domestic violence has increased, and child abuse has increased." She did not, however, cite statistics to support her statement.
A former Labor secretary, Deleon Guerrero also said that based on a Dec. 16, 2020 fund status report, the CNMI had $43,919,566 available in PUA funds and $6,697,539 in FPUC funds.
"These funds are supposed to be disbursed on a weekly basis," she noted.
She said the CNMI also applied for the Lost Wages Assistance funds, but not much is known whether the CNMI received approval of its local matching fund waiver request, as well as when these funds will reach the families that are suffering in the CNMI community, she added.
"These funds are much needed by families, and as a result of their spending, the CNMI business community will also stay afloat, and the government will also get its share of these funds through business gross receipts tax revenues," she said.
"These funds intended to assist individuals affected by [Covid-19] call for an oversight," she added.
"I pray," she said, "that this 22nd Legislature would embrace and honor the rights of the people for a fiscally responsible, transparent, and accountable government."