"AS public servants, let us commit ourselves to carrying out our work by observing transparency to build and foster trust and to ensure accountability," Sen. Teresita Santos of Rota said in her inaugural address on Monday.
"We have witnessed how the unprecedented global pandemic swiftly swept across nations, including our beloved Commonwealth," she added.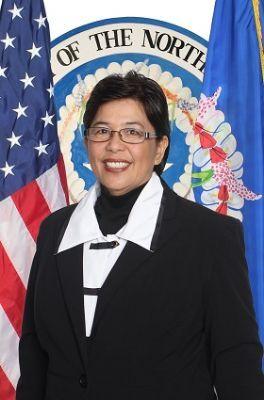 This pandemic shook the entire world, she said, causing a huge decline economically, the likes of which historians say has not been seen since the Depression.
"Here at home, the economic toll affected all of us, including socially and religiously," she said.
The pandemic caused fear, panic and depression across the globe, which overwhelmed the hearts of many, she added.
"Each year brings us enormous challenges and uncertainties. However, the complex challenges we face today brought about by this global pandemic is something we have never experienced in our lifetime," said the senator.
"We are now at the threshold of a new era as we transition to a 'new normal' and new elected leaders."
She added, "Let us embrace the new challenges and reassure our Commonwealth citizens of our continued commitment to providing vital public services and programs and to do our best to alleviate the many adversities brought on by this pandemic."
Santos is for "promoting strength through unity. As an…adage says, 'No leader can accomplish one alone.'"
The Senate, she said, should welcome new visions and ideas.
"As the saying goes, 'Two heads are better than one.'"
At the end of the day, she said, "we must pause and reflect upon our individual and collective actions and decisions and be mindful of how our actions in these chambers impact the livelihood of every household in our Commonwealth."
Santos at the same time expressed her profound gratitude to the Governor's Covid-19 Task Force, the first responders, the chief executive officer and staff of the Commonwealth Healthcare Corp., Rota Health Center, Tinian Health Center, law enforcement officers, other departments, agencies, the private sector "and all who play a vital role in the strict implementation and enforcement of the 'new-normal' measures and guidelines to safeguard and protect the health, safety and well-being of the people and visitors of the CNMI."
She likewise extended her appreciation to the federal government for its invaluable financial support and assistance to the CNMI which, she added, have helped lessen the economic pressure and financial burdens on the people and government of the Commonwealth.