(SMA) — Star Marianas Air Inc. has announced that it is increasing the number of scheduled  seats operated between Saipan and Rota by 30% beginning January 2021.  SMA will add a third  flight between Saipan and Rota on Tuesdays and Thursdays. Beginning Jan. 9, 2021 SMA will  resume weekend flights between Saipan and Rota by initially operating one mid-day flight on Saturday  and one afternoon flight on Sunday.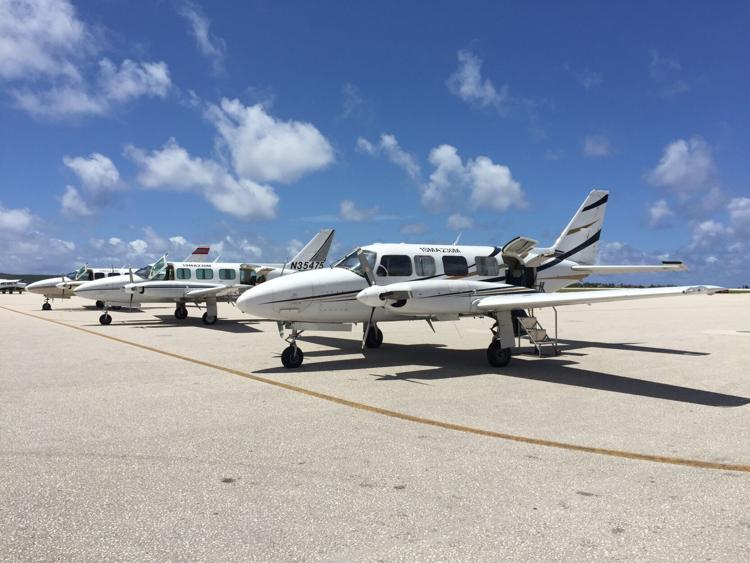 In addition to the increased flights between Saipan and Rota, SMA will also be increasing its flights  between Saipan and Tinian by beginning afternoon flights at 2 p.m. on weekends. The change to the  Saipan-Tinian flight schedule will take effect this weekend, Jan. 2, 2021. 
"We are noticing that there is more demand for inter-island travel and are happy to be able to adjust  our services to meet the demand said Myrese Cruz, SMA's reservations manager. "Demand is still  below what we were seeing prior to the pandemic, but is showing signs of improvement which is very encouraging," Cruz added."
Information about SMA including flight schedules can be found on its website at www.starmarianasair.com or by contacting its reservations office on Tinian at 433-9996 or 433-9998.
About Star Marianas Air
Star Marianas Air is a U.S. regional commuter airline serving the Commonwealth of the  Northern Mariana Islands and Guam.  The "Star" in Star Marianas Air comes from the first  letter of the islands of Saipan, Tinian, Aguiguan, and Rota.  SMA operates a fleet of 14 aircraft  and is the only airline based in the CNMI.