YANTAO Xia, a teacher, has filed a complaint against Chinese Bible Church International Inc., doing business as Eucon International School, for breach of contract and other allegations of labor violations.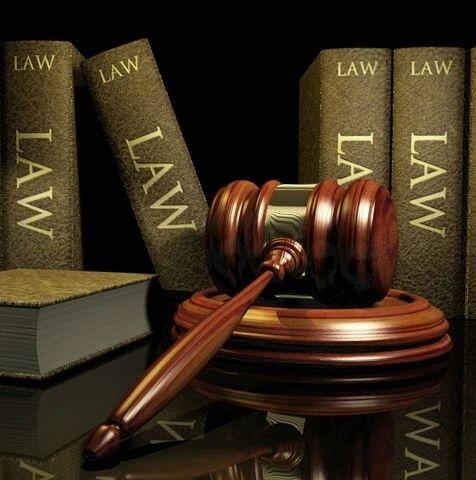 Xia, who is representing himself, filed the lawsuit in federal court.
He said he was hired by Kan Christian Wei of Eucon, and that he arrived on Saipan on Jan. 25, 2019.
He said he taught mathematics at an international school in China prior to his employment on Saipan.
Xia is alleging that Eucon required him to pay fees in exchange for sponsoring his CW-1 visa.
Xia said he was told to contact a person called "Rapture" for processing his documents. He said at all times relevant, upon information and belief, Rapture acted as an agent of Eucon and within the scope of his agency with Eucon.
On or about Aug. 24, 2018, Rapture provided Xia with an agreement with an entity called "CWM Trust, LLC" that would require Xia to pay $2,350 for visa processing, the lawsuit stated.
It added that the "amount of $2,350.00 was substantially higher than normal processing fees charged by legitimate service providers on Saipan."
According to the lawsuit, CWM Trust, LLC was operated at the same address as Eucon and by Eucon's own employees or agents and was controlled by Eucon and was an alter ego of Eucon.
Rapture required Xia to pay the $2,350 fee at the direction of Wei, the lawsuit further alleged.
Xia said Eucon knew that it was legally prohibited from charging visa processing fees in exchange for sponsoring a CW-1 employee, "and therefore devised this way of bypassing the prohibition."
More than half of the $2,350 was intended by Eucon to be profits for itself, instead of as real visa processing fees, the lawsuit stated, adding that Xia paid the $2,350 in two installments to Eucon and eventually received a CW-1 visa.
Prior to that, no one from CWM Trust LLC contacted Xia about visa processing, his lawsuit stated.
Xia alleged that the visa processing was entirely done by persons controlled by Eucon or Eucon's agents.
Xia's first employment contract was from Oct. 1 2018 to September 30, 2019 and he arrived on Saipan on Jan. 25, 2019 under the CW1 visa sponsored by Eucon.
Xia said for the first two months at Eucon, he taught one Algebra II class (lasting about 50 minutes to 1 hour) per day.
Xia said additional workload was given to him before the summer of 2019 including assisting the librarian.
He said he likewise performed the duties of a teacher's assistant, including scoring students' homework for other teachers at Eucon.
When the term of his first employment contract was to expire, Xia said Eucon made him sign a new employment contract that avoided making the school pay him the prevailing wage. He said Eucon also changed his job title to "library assistant" with a wage rate of $9.64.
But Eucon continued to make him teach classes with a rate substantially lower than the new prevailing wage and survey, the lawsuit stated. In March 2020, Xia also alleged that Eucon's management wanted to reopen its school as soon as possible after the initial two-week shutdown amid the Covid 19 pandemic.
Xia said he wanted to take leave to stay at home during the uncertain pandemic situation and care for his three minor children because school was closed.
Xia said he also told Eucon's management that he felt that his English was not good enough for remote teaching.
Even though Xia's second employment contract stated that Xia's title was library assistant, he said Wei, the defendant, informed him, that by refusing to start remote teaching, Xia was not complying with the school's "order" and would be fired.
He was given a notice of employment contract termination on April 3, 2020.
According to Xia he was severely underpaid, and that from January 2019 to April 2020 he was paid a total of $8,657.44 only.
Variety was unable to get a comment from Eucon.