THE U.S. Department of Labor has nominated NMI Settlement Fund trustee Joyce Tang of Guam as receiver of Imperial Pacific International LLC.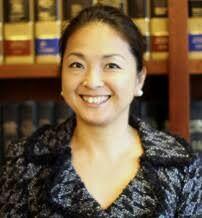 USDOL attorney Charles Song told the federal court that the receivership should be limited to the liquidation of assets sufficient to purge contempt and pay the receiver's fees and costs.
On April 11, 2019, USDOL and IPI entered into a consent judgement regarding allegations of labor violations at the casino construction site.
Song said IPI first violated the judgement on Dec. 1, 2019 after it failed to make a payment of $1,020,000.
Sometime in May 2020, USDOL said it discovered that IPI was not meeting its payroll obligations and was not in compliance with the judgment's prohibition against violating the Fair Labor Standards Act, Song said.
On Dec. 16, 2020, Song filed a petition for contempt and for an order for IPI to show cause for failing to meet payroll obligations; for requiring employees to work without pay; for failing to provide payments to the U.S. secretary of Labor, and other requirements under the 2019 consent judgment.
District Court for the NMI Chief Judge Ramona V. Manglona agreed with USDOL and found IPI, IPI Holdings Ltd., and IPI chairwoman Cui Li Jie in contempt for violating the previous consent judgment with USDOL, and for not paying their current employees for over two months.
The judge ordered IPI, IPI Holdings Limited and IPI chairwoman Cui Li Jie to pay the current employees' remaining back wages, the balance of the consent judgment in the sum of $1,182,793, and to create an escrow account to cover future employee payroll in the amount of $800,000 by March 1.
On Jan. 28, 2021, she said IPI will be placed in receivership and its assets liquidated if no payment for the remaining back wages for current employees and the consent judgment is received by USDOL in the next 30 days.
Song noted that the judge's order also provides that a receiver may be appointed without a hearing.
As of Feb. 18, 2021, he said the defendants failed to comply with the court's order.
At a hearing on Feb. 1, 2021, IPI attorney Michael Dotts and Cui Li Jie's attorney Juan Lizama consented to the appointment of a receiver, but reserved the right to object to a particular individual or receivership terms. They also asked the court to give them 10 days to file their objections.
Song said after vetting numerous candidates, the USDOL believes that Joyce C.H. Tang is best qualified to serve as receiver.
"Ms. Tang's hourly rate is $350 plus applicable business gross revenue tax. The [USDOL] secretary believes the receivership should be limited to purging contempt by liquidating sufficient assets to pay the consent judgment payment of $1,182,793.00 and deposit $800,000 into an account acceptable to secure future payrolls," Song said.
He added that Tang should possess all the powers of a federal equity receiver and vested with the power and authority provided under Rule 70 of the Federal Rules of Civil Procedure to perform all acts deemed necessary to comply with the order appointing the receiver.
The receiver should serve for as long as necessary to purge contempt, Song added.
Judge Manglona has scheduled a status hearing for March 31, 2021.