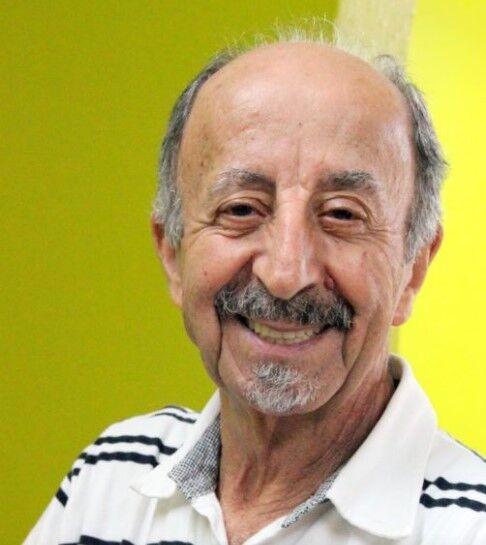 Mr. Younis was born and raised on April 29, 1936 in the Ara village in central Israel where his clan had lived and worked for hundreds of years. He studied at the Bet Salel Academy of Arts and the Hebrew University in Jerusalem, and spoke Arabic, Hebrew, and English.
In 1970, while employed by the National Television Station of Israel, he was awarded a scholarship grant to travel to Japan where he visited universities and worked with educators in the field of graphics and animation. From Japan, he went to Guam and then to Saipan.
He said it was the warmth of the locals that convinced him to stay in the Northern Marianas. It was in Susupe where he opened his art studio.
In 1972, he took over a local newspaper called Marianas Star which was founded by former Peace Corps volunteers, and changed its name to Marianas Variety. MV's office was located in Chalan Kanoa before moving to Oleai/San Jose in 1974. In 1981, the newspaper opened its two-story building Garapan where it has operated since then.
Unlike most of its competitors, MV was not only focused on NMI news; it also covered the news on Guam and in the other districts of the former Trust Territory of the Pacific Islands: Palau, the Marshall Islands, and what is now known as the Federated States of Micronesia — Chuuk, Kosrae, Pohnpei and Yap.
Through good and bad times, Mr. Younis's independent newspaper has provided, and continues to provide, the latest news and views about the Micronesian/Pacific region.
In 2012, Mr. Younis opened Caravan of Food next to the Variety building. It is the only restaurant on island that serves authentic Mediterranean cuisine.
In 2014, he received an award from the CNMI for his lifetime achievement in the humanities.
He is survived by his former wife Maria Paz Tudela Castro, their children Banny, Laila, Amier, Farah, Suaad and Salam, and 12 grandchildren.