BRIAN Camacho, Amigos Golf Club's Ace of Aces for the second consecutive year, and other outstanding club members received their awards at Fiesta Resort on Friday.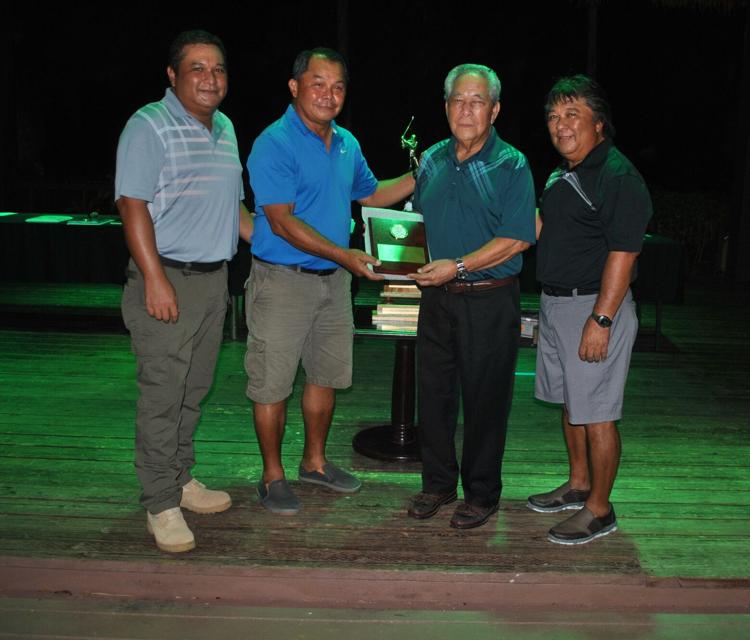 Closest to the Pin awards went to Joe Sablan Jr for hole #3, Tony Satur for hole #7, Ben Jones Jr. for hole #13, and Dung Tenorio for hole #17.
Dung Tenorio, who graciously donated prizes for a handful of individual awards, also received the Longest Drive Award for hole #18 while Darion Jones shared the Longest Drive spotlight for hole #5 as a non-ace.
For his part, Fredd Salavaria received the Closest to the Pin Award  for his second shot at hole #6.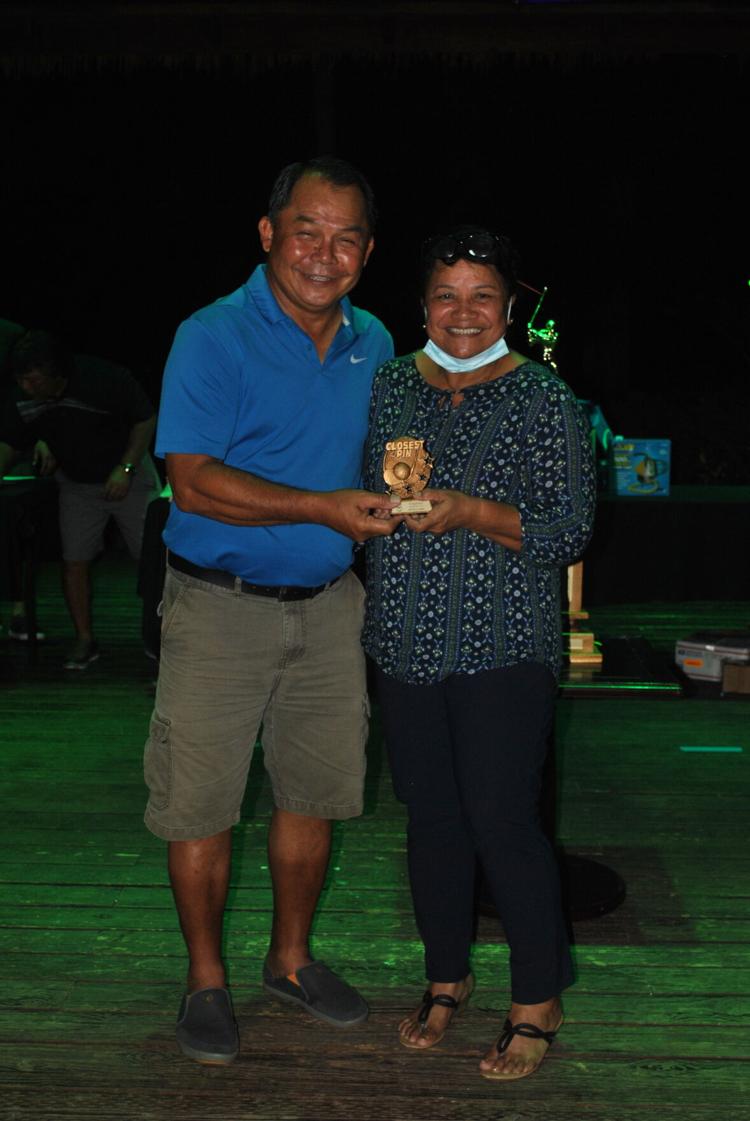 Ace of Aces Brian Camacho won the Closest to the Pin Award for hole #6;  Keone Chariton received the award for hole #8;  Syl Ada, hole #12; and Sherlyn Jones for hole #15.
Nate Camacho and non-ace Ben Jones Jr. likewise received the Longest Drive Award while Dung Tenorio was recognized for  the second shot Closest to the Pin at hole #14.
Sherlyn Jones  donated  a prize that went to Fredd Salavaria for second shot Closest to the Pin at hole #17.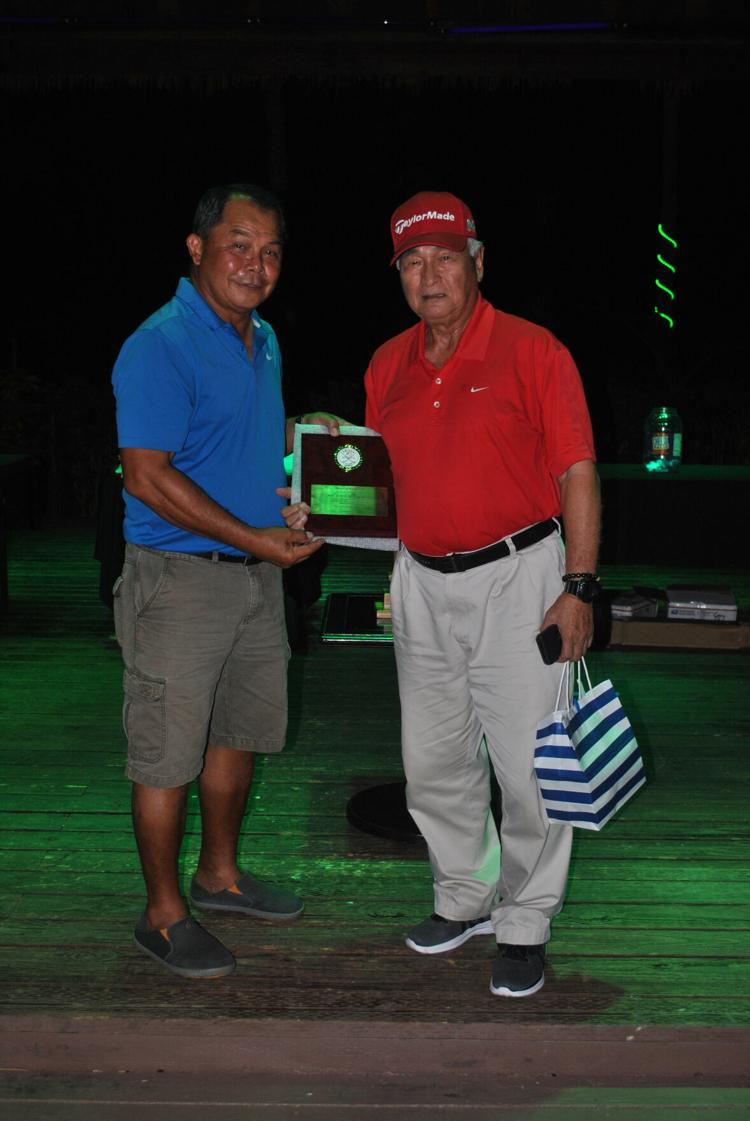 The other individual prize winners were:
• Most Birdies — 0-11 handicap with four pars, Ned Norita; 12-16 handicap with four birdies, Marco Peter and Brian Camacho; 17 handicap with two birdies, Davenault Jones.
• Most Pars — Dung Tenorio, 23 pars, 0-11 handicap; Joe Tudela, 20 pars, 12-16 handicap; Keone Chariton, 13 pars, 17 and up handicap.
• Least Putts — Ned Norita and Syl Ada, 58 putts.
• Most Putts — Jon Matsumoto, 74 putts.
• Highest Score — Grina Mizutani, 182.
• Lowest Net Score — Justin Mizutani, 116.
The non-ace winners were also recognized with Marco Peter taking the top spot with a net score of 139; followed by Keone Chariton with a 140 net score; Davenault Jones, third, 140; Syl Ada, fourth, 142; and Ned Norita, fifth, 143.
For their enduring love for the sport of golf and their longevity as valued members of the Amigos Golf Club, Jose T. Sablan Sr. and John Matsumoto received an Award of Recognition.
In addition, a Plaque of Appreciation was handed to Kosuke Sato and the Kingfisher Golf Links for their continued support and in recognition of the excellent service of its management and staff.