THE Baby Aces have proven their worth in the women's division of the Rollers Basketball Association Holiday Tournament by trouncing the Lady Ol'Aces 59-28 on Saturday at the Koblerville gym.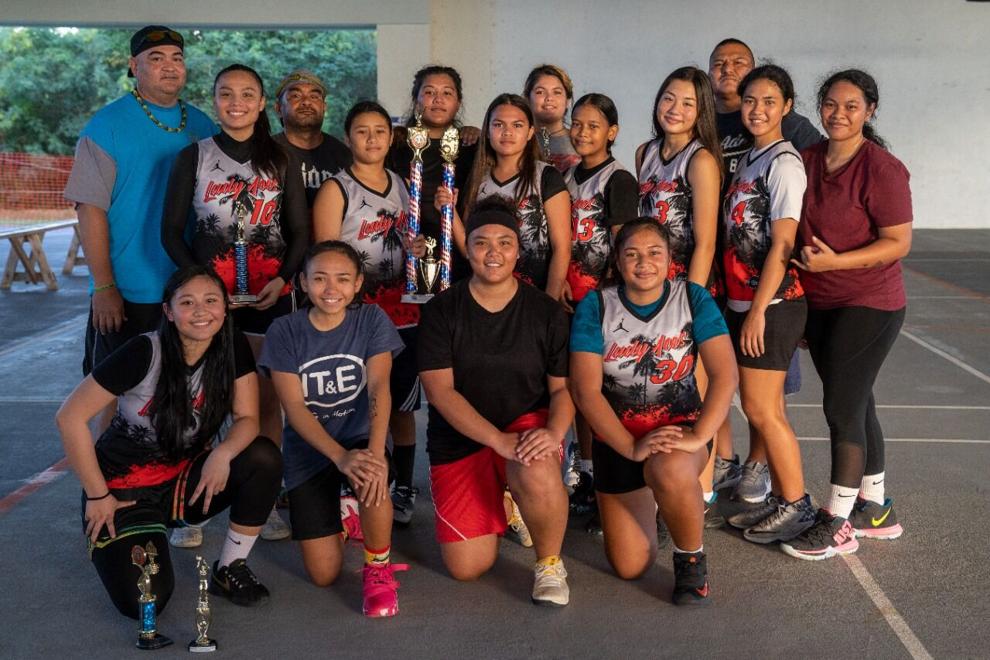 Control was the key to the Baby Aces' victory as they set the tone offensively and defensively. Their dominance on the board closed out the opposing team's second-chance buckets while creating more shot opportunities  for the Baby Aces.
 Paulyn Joyce carried the first half for the Baby Aces with 12 points while Alliyah Fernandez was the backbone of the team with three assists,  a handful of rebounds and steals while contributing 12 points  to stretch their lead.
The Lady Aces fought hard but could not stay consistent as only Jaime Pangelinan, Cassandra Camacho and Desrei Camacho could get past the defense with a couple of shots. Their team trailed 13-34 by halftime.
The Lady Aces picked up the pace in the second half with Vina Simram joining in, but with only five players at their disposal, their team could not escape the inevitable fatigue factor.
With the Lady Aces out of gas, the Baby Aces struck. Joyce and Fernandez fired at will with Sed Camacho and Aleia Santos adding a few more buckets en route to a convincing 59-28 victory.
For her balanced performance, Alliyah Fernandez was named the Finals Most Valuable Player while teammate Paulyn Joyce claimed the Regular MVP award.
Fernandez also led in steals, Lia Rangamar was the assist leader, Jamila Alagre was tops in blocks and Cassandra Camacho was the Rebound Queen.
U19 individual awards
In the U19 division, Erwin Villarin was the Finals MVP while Sunjoon Tenorio earned the Regular Season MVP award. Tenorio also bagged the King of Steals award, while Khristian Itaas was the  Assist King, Merrick Toves was the King of Blocks and JC Fabros was the Rebound King.