KAYA Braxton and Gregory Ngotel won the TakeCare Badminton Open Junior Division Mixed Doubles championship by outlasting Marlon Bautista Jr. and Kiesha De Guzman in the finals 21-20, 21-16  Monday at the Ada gym.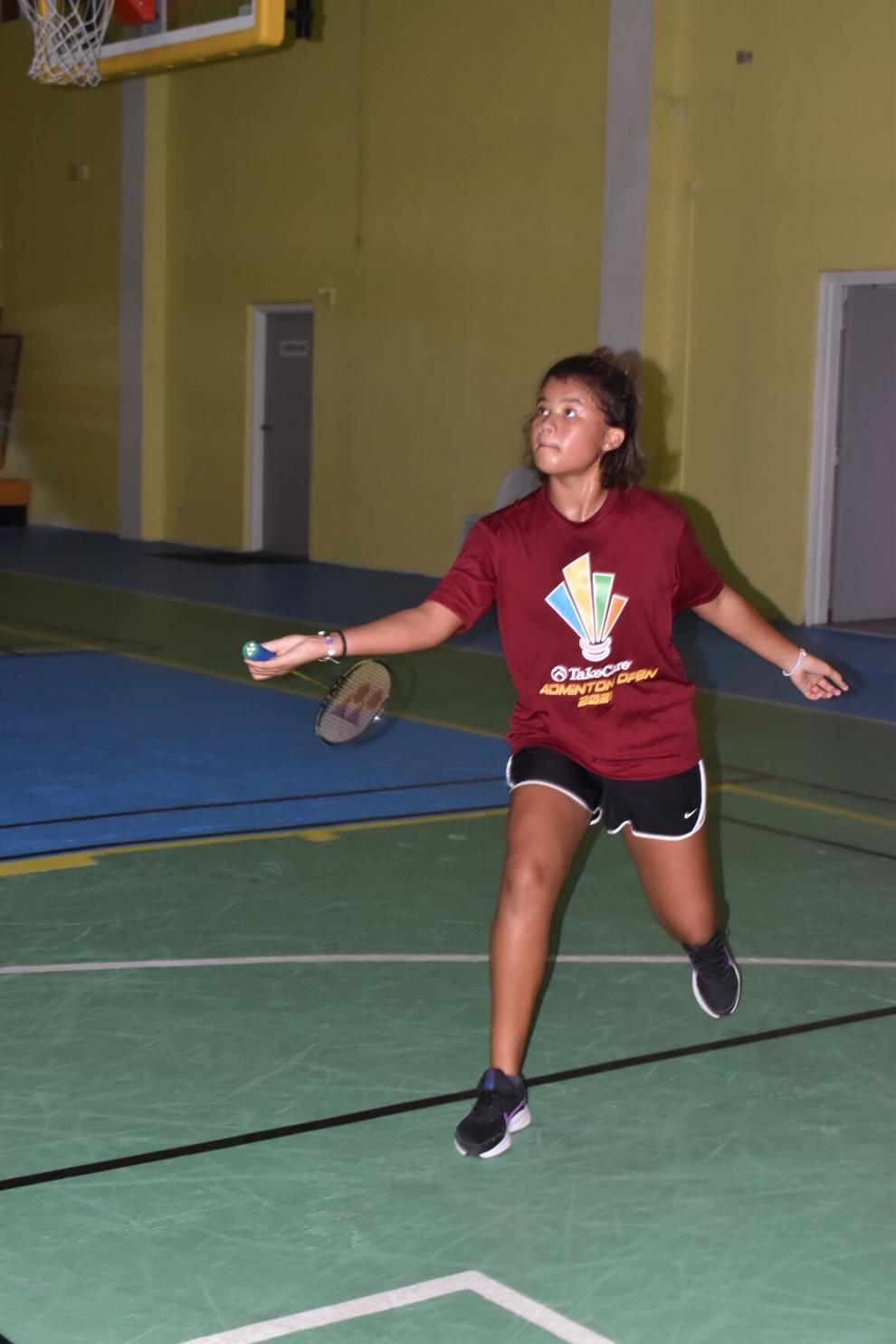 Braxton and Ngotel had their first face-off against Bautista and De Guzman in the semifinals.
In that match, Braxton and Ngotel played well covering all corners of their end of the court with a handful of finishes.
However, Bautista and De Guzman performed even better, excelling in the final few possessions to clinch the first set 11-9.
Braxton and Ngotel tried to stay alive in the the second set, but Bautista and De Guzman stood their ground and finished strong to win the set 11-9 and the semifinal match, sending their opponents to the loser's bracket.
However, Braxton and Ngotel did not lose their fighting spirit. They had another very tough match against Prince Calvo and Angel Reyes, but Braxton and Ngotel emerged victorious, 6-11, 11-10, 11-10, to earn a ticket to the finals where they faced Bautista and De Guzman once again.
Due to time constraint, the final match was a best-of-three, game-point-21 contest.
This time, Braxton and Ngotel were the aggressors but neither team could pull away until Braxton and Ngotel  outpointed their opponents to bag the first set, 21-20.
In the next set, Braxton and Ngotel continued to apply the pressure, this time building a substantial lead.
Bautista and De Guzman tried to cook up a rally but with a few misplaced shots, they allowed Braxton and Ngotel to seal victory, 21-16, and clinch the junior mixed doubles championship title.
Champions, too
Marlon Bautista did not leave the tournament empty-handed, however, as he and Kyle Andre Manuel bagged the junior boys doubles title by trouncing Gregory Ngotel and Peter White 21-10, 21-14.
For their part, Angieleysha Punzalan and Angel Reyes took the junior girls doubles championship by defeating Mikyla Cunanan and Riesha De Guzman 21-20, 21-14.
Punzalan took home two trophies in the tournament as she also bested Charmaine Bautista 21-13, 21-14 to win the junior girls singles title while Kyle Salcedo vanquished Marlon Bautista 21-13, 18-21, 11-4 to win the junior boys singles championship.