IN June 2020, Frank "The Crank" Camacho was set to face  Matt "Steamrolla" Frevola in UFC Fight Night 173, but  Frevola tested positive for Covid-19 and so the match had to be postponed.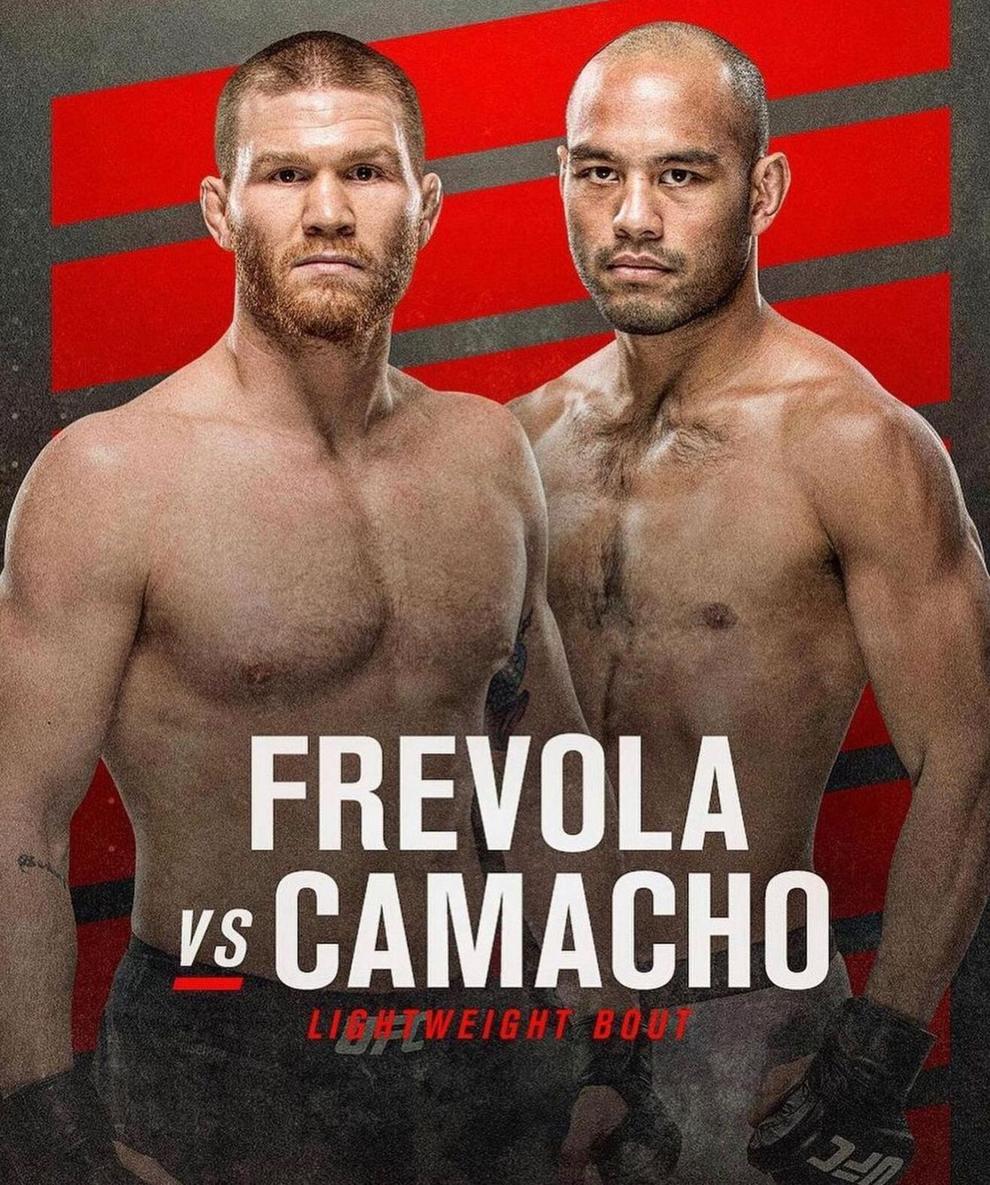 On June 12, 2021, both fighters will finally step into the octagon for the much anticipated match-up.
Camacho was also supposed to fight Brok Weaver in Sept. 2020, but it was canceled after The Crank tested positive for Covid-19.
Camacho said he hasn't stopped training. "I've been training like always. I've been picking up a whole lot of cycling from my cousin and nao's shop here on Guam. I've been really expanding on endurance training. Running and biking," he added.
His opponent, Frevola, is known to be an all-around fighter who could  go toe-to-toe through the entire bout. Four of his victories came from unanimous decisions. He also has won via submission and knock-outs with a record of 8-2-1 (win-loss-draw). His first professional career loss was to Marco Polo Reyes via KO in the very first round while the second came in January against  Arman Tsarukyan who won via unanimous decision.
"Frevola is tough!" Camacho said. "He's not an easy fight. Which is why I'm looking forward to it. He's a firecracker with a big gas tank. It's a match-up I fantasize about! Ground on the feet…. You'll see MMA on display."
This fight may determine whether Camacho will be able to extend his contract with UFC so aiming for another Fight of the Night Award could do him some good.
"I'm always learning new stuff, trying new things and sharpening my strengths," he said. "If there's something new it's adding endurance training."