CHRIS Groves started the new year by besting 18 other players to clinch the January Ace title of the Marianas Golf Association on Jan. 30, 2021 at the LaoLao Bay Golf & Resort.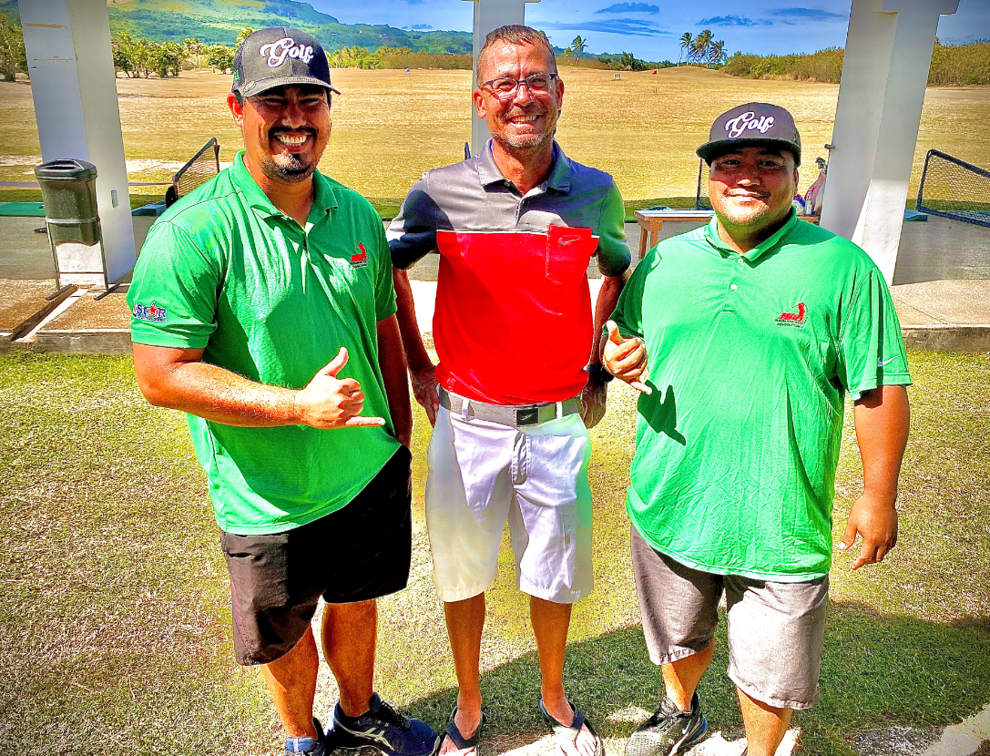 For the first nine holes, Groves found his swing with enough pars to end with a gross score of 40. Groves's decent start  boosted his confidence as his performance improved on the back nine scoring 37 for a total gross total of 77. Even with a handicap of 9 only, which gave him a total net of 68, Groves's output was enough to put him on top.
Isaac Aguon, who shadowed Groves closely behind throughout the day, struggled on the front nine  with a gross score 48.
But he was able to redeem himself on the back nine as he refined his performance to score 41 for a total gross of 89. Thanks to a  handicap of 21, his net score, like Groves, was 68.
When two players are tied, it comes down to the scorecard, and it was there where Groves edged  Aguon to bag the January crown.
Keone Chariton was another top contender with a net score of 69, good enough for third place.
In the side events, four players excelled in the closest to the pin challenge.  Jerome Sablan won the award for hole #3; JJ Atalig,  hole #7; Chris Groves,  hole #12; and Don Mel Sablan, hole #17.
MGA would also like to recognize  junior golfer Joshua "Wawa" Atalig.
MGA's current golf season runs from May 2020 to April 2021 which means it has three Ace titles left up for grabs: February, March and April. 
MGA's February Ace is scheduled for Feb. 21, 2021, Sunday, at Coral Ocean Golf Resort. Showtime is 9 a.m. and tee off is 10 a.m. shotgun.
MGA holds its monthly aces once a month, circulating the island's four golf courses.
The club is inviting interested golfers to join MGA. All they need to do is reach out to a current MGA member for details. A new member's annual fee is $40 and a returning member's is $30. This is a one-time fee that gets you an MGA polo shirt and hat.