THE battle between father and son continued in the adult open class category of the Marianas Racing Association with Cuki Alvarez besting Shane Cruz as motocross returned to Cow Town on Sunday.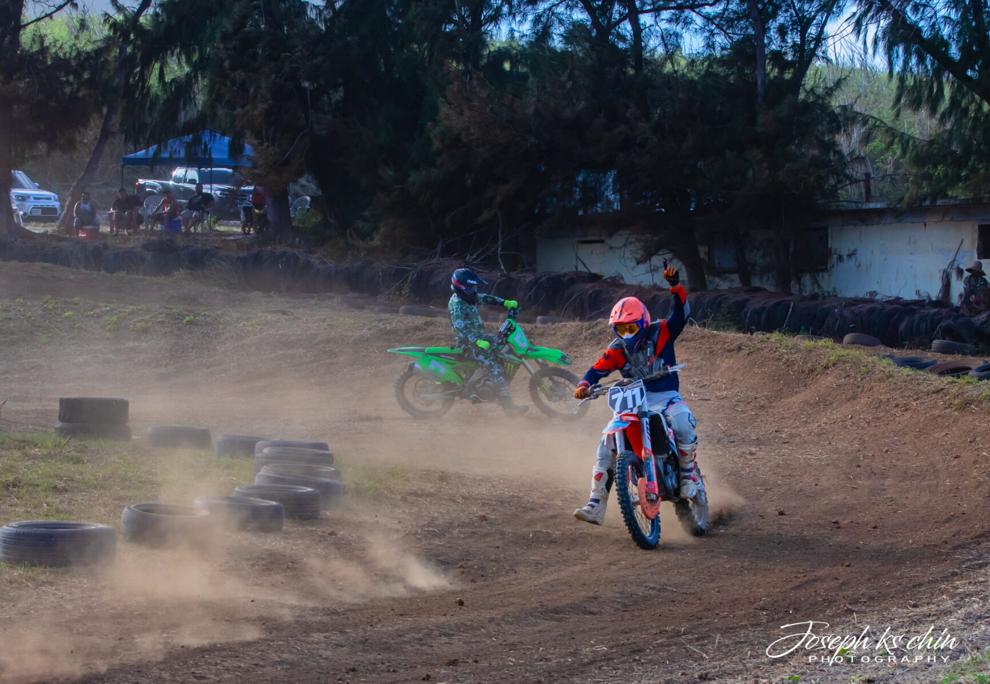 In the previous week, it was Shane Alvarez who stood tall claiming first place.
Because the last time MRA bikers raced at Cow Town was over a decade ago, excitement was in the air during Sunday's event.
Cuki Alvarez cruised through all eight laps in the adult open class category to take the top spot while son Shane Alvarez followed in his father's footsteps in second place.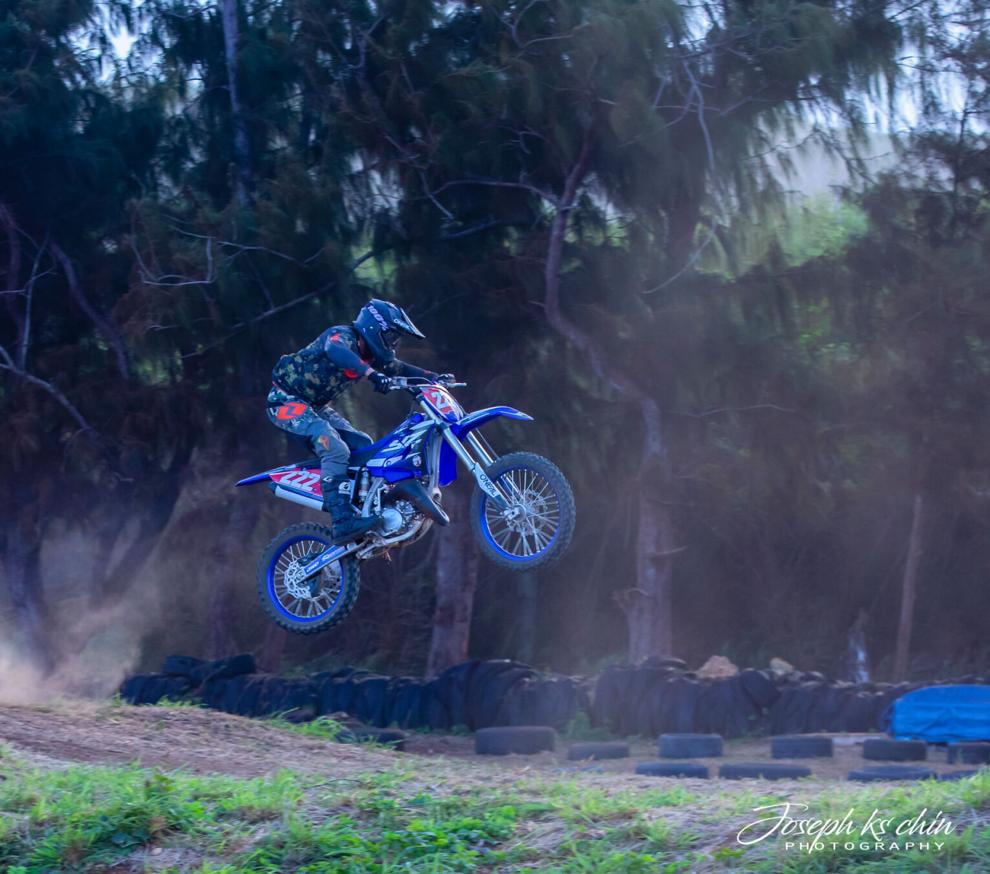 Angelito Hernaez took third place; Kiku Santos was fourth; Corry Pangelinan, fifth; Patrick Togawa, sixth; Chris Alepuyo, seventh; Kier Agda, eighth; Raymond Frank Alvarez Jr., ninth; Etay Mendoza, 10th; Henry Camacho (ATV), 11th; and Vince Torres, 12th.
In the minis 1 and 2 divisions , MJ Camacho topped the six-lap race. Ethan Yumul was second; Devin Yumul, third; BengBeng Palacios, fourth; Nanako Celis; fifth; and Miyako Celis, sixth.
"It was a very cool experience and nostalgic," said Cuki Alvarez, who is also vice president of MRA.
"It was nice to be able to ride and race again back at Cow Town after 12 years!" he added. "Lots of fond memories came back from the good old days, especially seeing a lot of the kids back then who are all grown up now and are still riding!"
He added, "In fact, a lot of those kids have become parents themselves and are now introducing their children to motocross! So there's the old and new generations of riders all riding together now. We reminisced about all the international events we held here at Cow Town from 2003 to 2008. And we are excited to bring them back again."