GUAM'S  Da Net led by Captain John Hattig returned to shore early  Saturday, the first day of the 37th Annual Saipan International Fishing Tournament, with a 358 lbs billfish.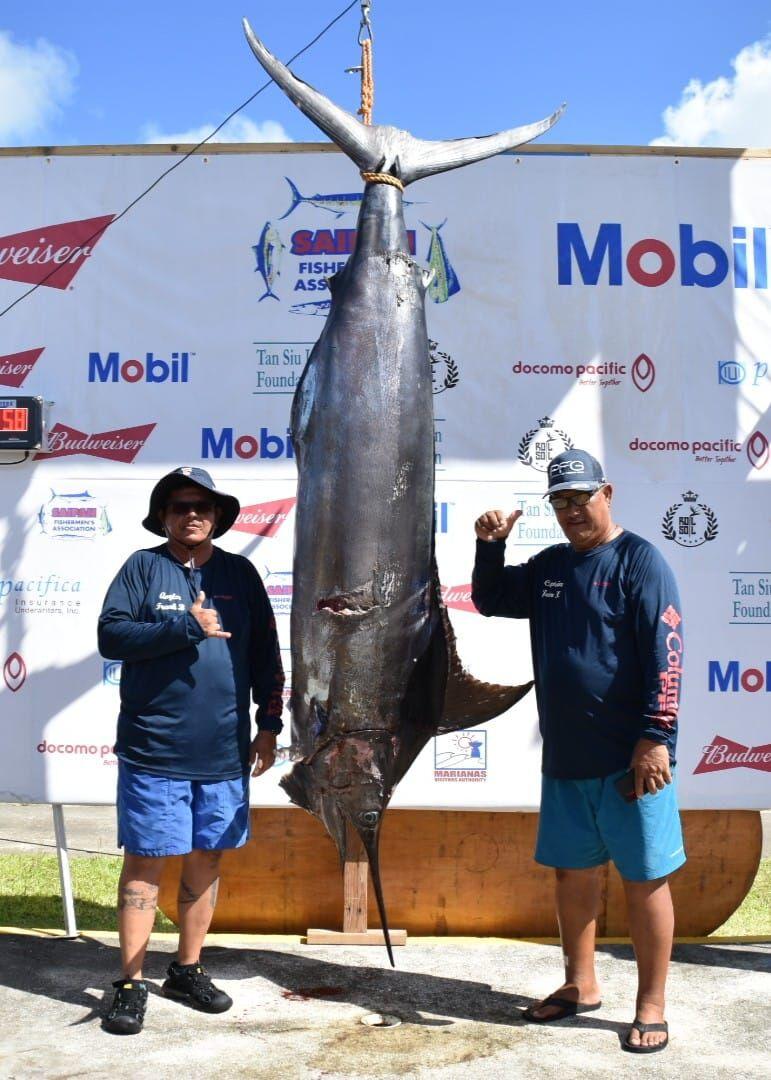 Hattig and his crew — Frank Benavente and Matthew Diaz —  made their way back to land after just over six hours in the water. They were confident that their catch — their only one — was going to be hard to beat. They were right.
Bella brought in the second heaviest catch: a billfish that weighed 260 lbs while V-Marie's catch at 197.2 lbs was the third heaviest. 
Aside from Da Net, 16 other boats from Guam joined the two-day tournament which has a total of 90 participants.
"It was a very good tournament," said Saipan Fisherman Association treasurer Martin Duenas.
"Yesterday [Saturday] we had some early catches and today [Sunday] was a bit delayed but it was still a great turnout."
In 2020, SFA hosted a one-day tournament due to the Covid-19 restrictions but it was a successful event with K-Fisher — Captain Jun Azarcon with crewmembers Jack Diaz, Joe Torres, Paul Reyes and Pete Sablan — winning the grand prize after reeling in a 290 lbs catch.
In 2019, Saipan's Aquaholics captained by Tony R. Flores hauled in an impressive 462lbs catch to top the competition.
This year, SFA would like to recognize the following sponsors: Atkins Kroll, Marpac/Budweiser, Marianas Visitors Authority, Mobil, Pacific Rim, Paradise Dental Spa, Pacific Insurance Underwriters Inc./Century Insurance, Tan Holdings/Tan Siu Lin Foundation, Triple J Saipan, Western Pacific Fishery Management Council, Micronesian Mariner, Coca-Cola/Foremost, Bridge Capital, MG Muzik Production, Jonny's Bar & Grill, Docomo Pacific, Joeten Motors, Fishing Tackle & Sporting Goods, Marianas Coffee, Mariana Islands Nature Alliance, Roil Soil, Herman's Modern Bakery Inc., WSTCO, Matson, D&Q, Naked Fish, Ina's Kitchen, Bank of Saipan, Century Hotel, Department of Land and Natural Resources, DPS-Boating Safety, CNMI Homeland Security & Emergency Management.