TASI To Table will host the first-ever Tuna Mix Classic  on Saturday, Aug. 14, at Smiling Cove Marina.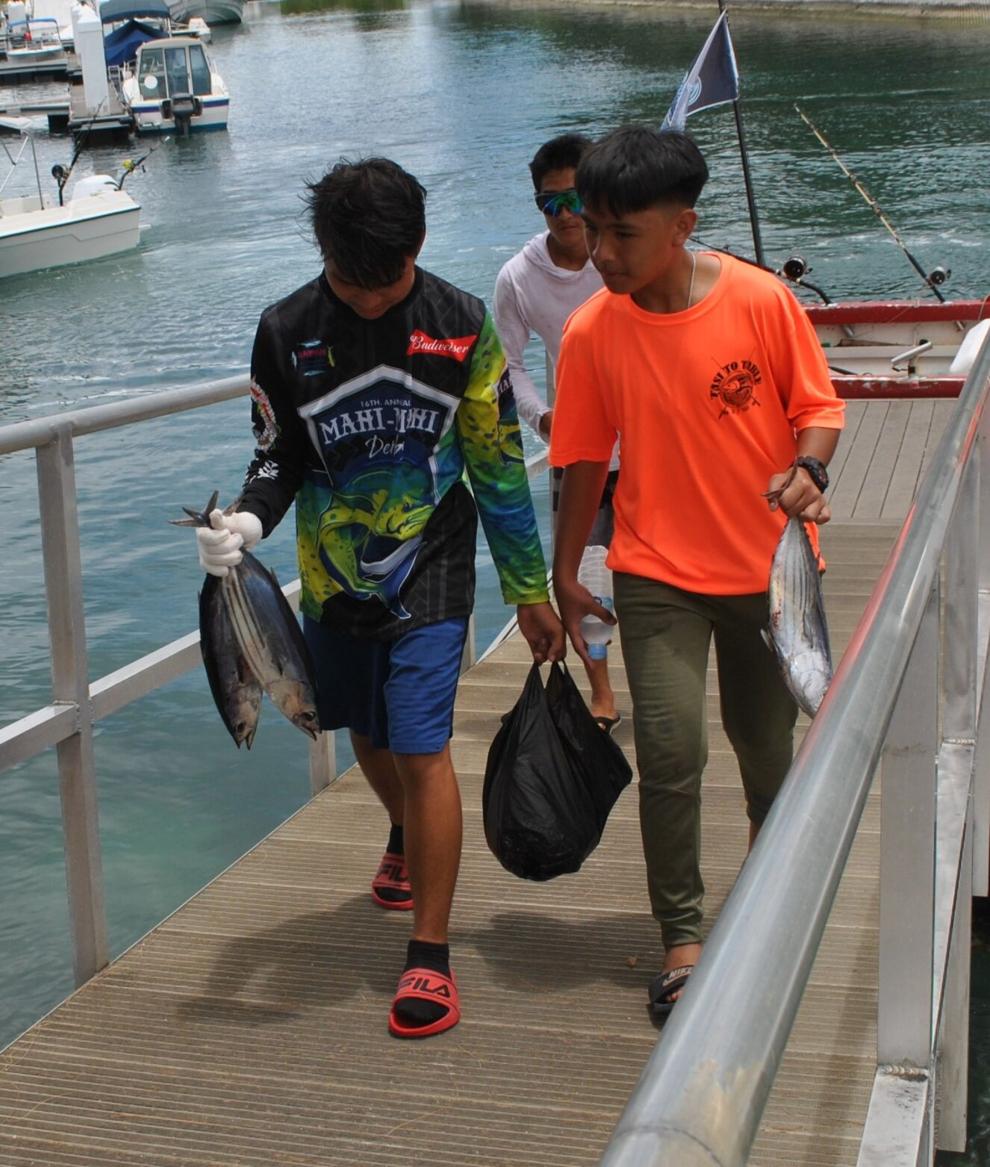 Usually, fishing tournament participants have to catch the biggest or heaviest fish, but this time TTT wants to give them a different challenge.
"There are several reasons why we are holding this type of tournament," TTT secretary Derik Reyes said.  "We wanted to spice it up a bit and offer a different type of challenge. We want to add fun as well provide a great learning experience for everyone," he added.
 TTT treasurer Alex Castro Jr. said tuna "is one of the easiest fish to catch, but pairing it with another bigger pelagic species is a challenge. That's  where skills come in."
In the Tuna Mix Classic any pelagic species — marlin, mahi mahi, wahoo or sailfish — must accompany one's catch of tuna: yellow fin, skip jack or big eye. Participants will be judged on the combined weight of their catch.
 Aided by sponsors such as Bank of Saipan and Pacific Trading Company, TTT wants this tournament to be yet another staple fishing event for the CNMI like Wahoo in the Marianas.
Fishing tournaments,  TTT president Gene Weaver said, help stimulate the economy.
Registration for the one-day event will take place at Smiling Cove Marina on Aug. 13 from 4 p.m. to 6 p.m. Participants will receive gifts such as fishing shirts and other giveaways while supplies last.
Thanks to sponsors Bank of Saipan and Pacific Trading Company, the top three Tuna Mix Classic winners will receive cash prizes: $3,000 for first place; $2,000, second place; and $1,000, third place,
The top three winners will also receive gift certificates from Fishing Tackle & Sporting Goods.
Registration forms are available at Fishing Tackle & Sporting Goods on Beach Road in Susupe and 4EVER CNMI in San Jose.
The registration fee will be $200 for one captain and two anglers. All proceeds will go toward supporting TTT's youth programs on Saipan, Tinian and Rota.
At least 45 boats are expected to enter the tournament and organizers hope that Guam anglers will also join the event.
"We wish all the participants good luck!"  TTT president Gene Weaver said. "May the best fisherman win!" TTT secretary Derik Reyes added.