ZANE Fujihira and Rylie Manglona earned the top spots in the final practice races of the Marianas Racing Association with clutch finishes in their respective classes at the Cow Town track on Sunday.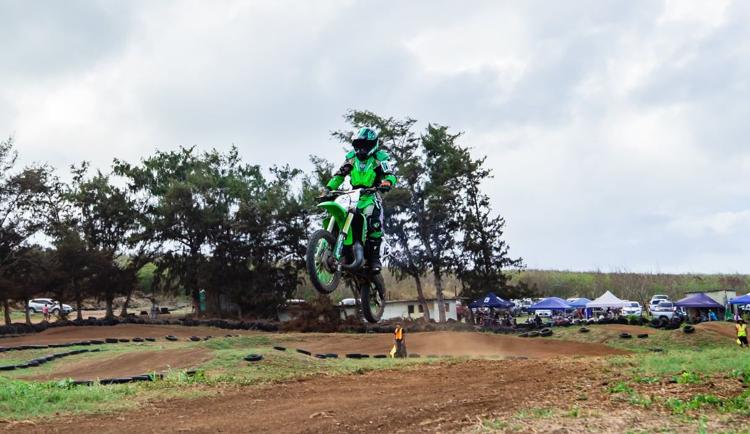 In the Peewee I class, Zane Fujihira moved through the course with confidence for a strong finish. But it was not a leisurely ride as previous top finishers Ezekiel Camacho and Joseph "Baby Joe" Santos constantly battled Fujihira for the lead in the five-lap race.
However, in the final two laps, Fujihira found his second wind. With well-timed jumps and clean turns, he was able to maintain a safe distance to secure first place, besting Ezekiel Camacho who settled for second.
Harley Susulin took advantage of Joseph Santos' errors to slip past the finish line in third place while Santos followed behind in fourth.
 Kassidy Villagomez was fifth; Ramon Camacho, sixth; and Tate Manglona, seventh.
In the Peewee 2 class, Rylie Manglona made up for his shortcoming in the previous race with a first place finish this time around.
Manglona was in control throughout the five laps while Keenon Togawa trailed behind to finish second. Trey Manglona was third while TJ Ferrer finished fourth.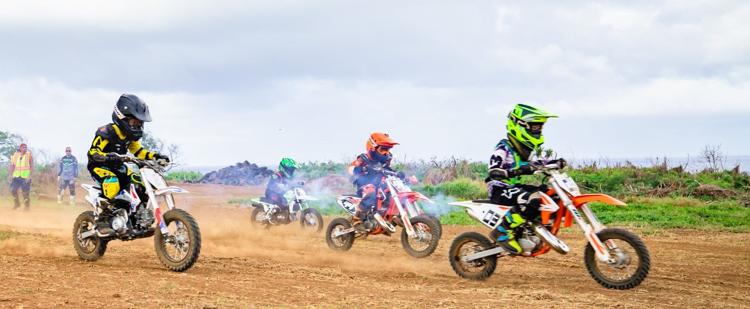 In the Mini ATV class, Theresa Borja was triumphant. Naveah Camacho shadowed closely behind, but could not rally past Borja and had to settle for second place.
Finishing third was Jesse "Jun" Santos followed by Melvin Reyes in fourth.
As for the Mini I & II classes, MJ Camacho still holds the bragging rights, finishing first once again.
Long-time rival Mari Alvarez, who continued to keep Camacho on his toes, finished second.
Devin Yumul was third; Ethan Yumul, fourth; Maribel Igitol, fifth; and Billie Pangelinan, sixth.