LITO Recto was still at the top of the heap in the Life in the Son-Go the Xtra Mile Run/Walk Virtual Challenge as of Monday.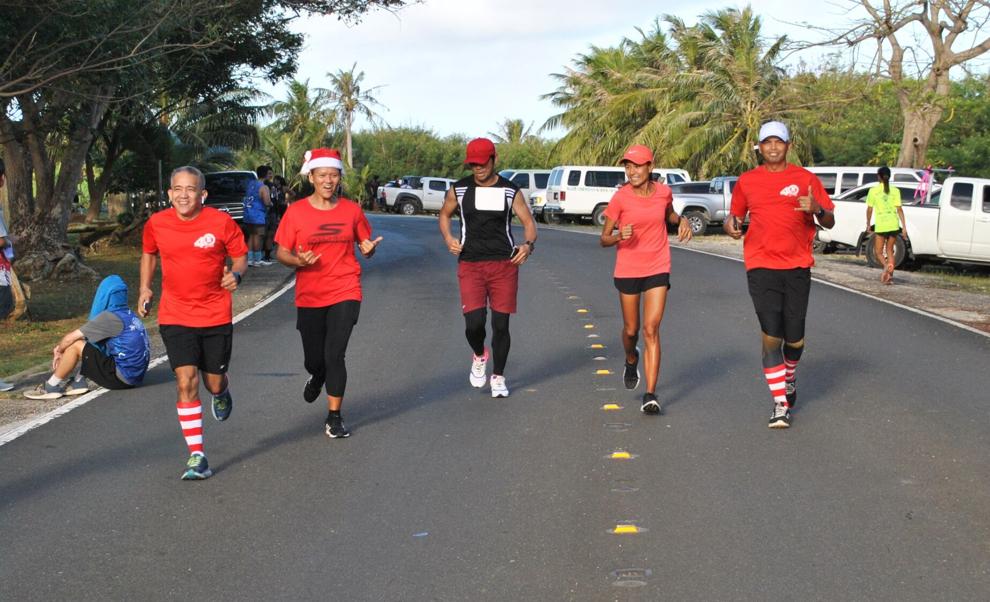 Completing a total of 275.8 miles, Recto looks to seal the deal as only two days remain in the virtual challenge.
But Moji de Luna is not too far behind in second place overall with a total of 186.96 miles.
 In third place is the young but experienced runner Tania Tan with 177.92 miles followed by Marilou Carlos, fourth, 160.73 miles; Jay-ar Barrios, fifth, 143.26 miles; Vhoie Francia, sixth, 129.23 miles; Yulia Aleksenko, seventh, 122.98 miles; Ambet Omampo, eighth, 113.73 miles; Nancy Omampo, ninth, 103.4 miles; and Eric Abragan completing the top 10 with a total of 103.19 miles.
De Luna topped this week's leaderboard by covering a distance of 10.4 miles in two runs for an average pace of 00:15:39 per mile.
Recto shadowed closely behind with 9.1 miles while Nancy notched 7.6 miles.
On Saturday, the 39th Annual Christmas Island Relay took place, and among the runners were the Life in the Son-Go the Xtra Mile Run/Walk participants who used the relay to add some miles to their virtual challenge records.
Eric Abragan, Lydia Tan, Jonathan Ibajan, Moji de Luna and Ambet Omampo all surpassed their personal one-mile record when they completed the relay.