When it is not taken seriously, a person could end up in a grave condition that could be life-changing.
Gold's Gym personal trainer Jerry Diaz has experienced what it is like to suffer an injury and how crucial recovery is before heading back into action.
"As a player for the CNMI basketball team, I understand that injury is part of sports," he said. "That's the reason why we undergo intense and rigorous training."
During a game, he tore his left knee anterior cruciate ligament or ACL and had to go through three months of therapy, which required him to perform a sequence of physical movements before he could train and compete again.
"I needed to reduce my muscle mass and body weight so there would be less impact on my left knee during plyometric movements, which included running, jumping, and sprinting," he said. "To this day, I must stay disciplined to keep my body weight down and maintain a healthy muscle tone, which helps me when I'm training and performing essential skills for daily living such as walking up or down the stairs, getting in the car or carrying my kids," he added.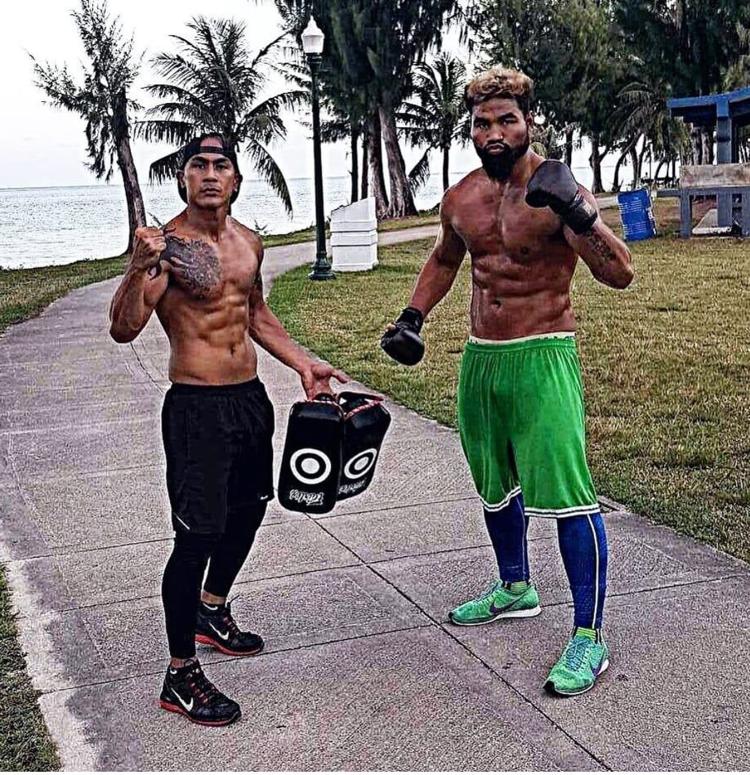 Jerry Diaz and Kelvin Fitial take a moment during training. Contributed photo
Understanding the recovery phase is important, Diaz reiterated. "First is getting the doctor's clearance. Next is getting a physical therapy clearance. The physical therapist will provide a series of progressive movements that will allow the individual to improve and get closer to functional or competitive levels. And last is a fitness trainer recovery program. A fitness trainer will need to review the doctor's and PT's reports in order to create a program for the individual."
Diaz said a four- to six-month recovery period should give the individual ample time to decrease area inflammation and allow the rebuilding phase to proceed.
As the individual begins to show recovery, his or her range of motion will improve and the individual will experience less pain and tightness.
"But if we do not follow the suggested time frame for recovery, we can reinjure ourselves," Diaz said.