Cultura's journey started with the rest of the 16 competitors. Every game was intense with each player  using not only offense but defense to gain every advantage.
Cultura's first opponent was Rowel Mariano. They battled back and forth with Mariano attempting to leave Cultura with no clear lanes for easy shots. However, Cultura overcame Mariano's strategy in the end.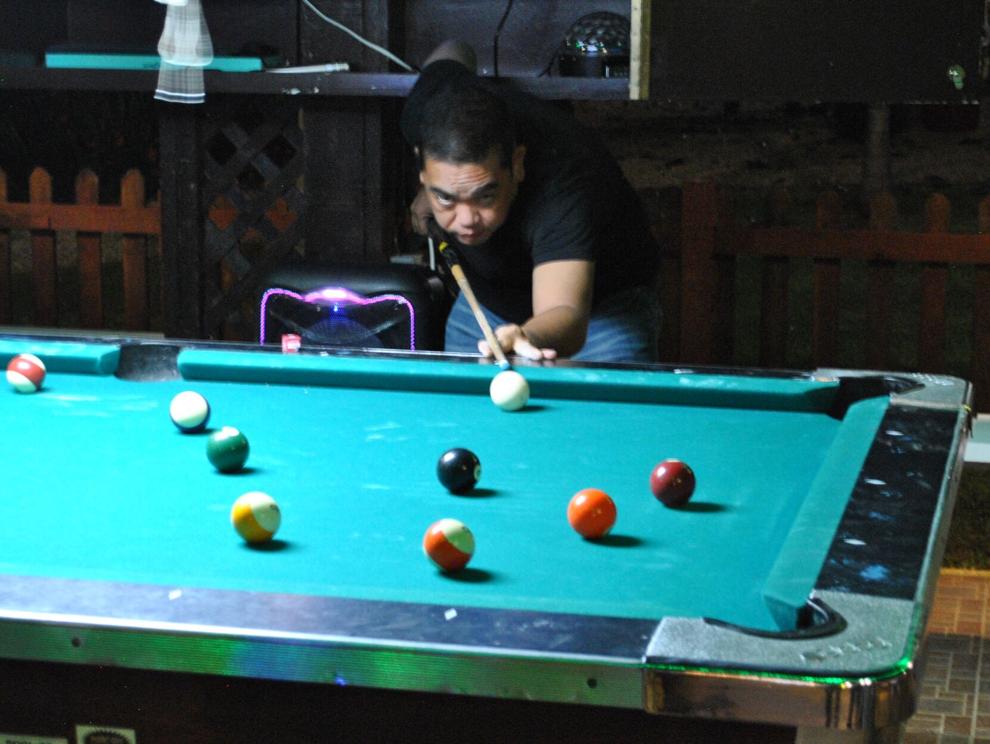 Nolan Cultura lines up for the shot during Sunday's Saipan Vegas Christmas Pool Tournament at the Saipan Vegas New Bamboo Bar. Photo by James F. Sablan Jr.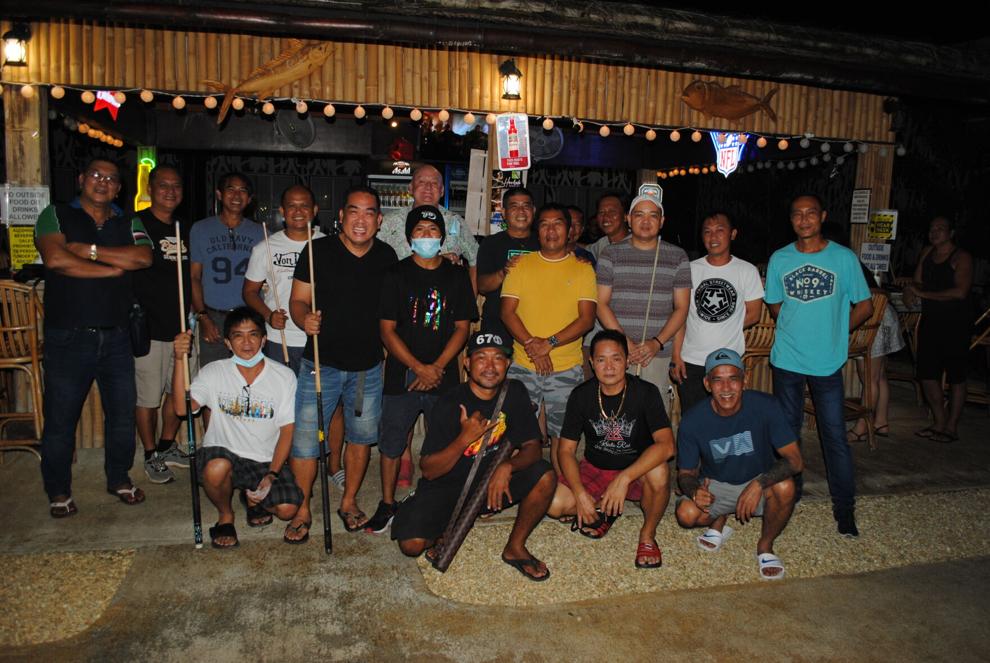 The participants of Sunday's Saipan Vegas Christmas Pool Tournament pose for photo at the New Bamboo Bar. Photo by James F. Sablan Jr.
Cultura then faced and defeated Roman Rodriguez and Jerry Soriano, one after the other, to reach the championship round.
Jerry Soriano, who was sent to fight in the losers bracket, bested Dean Borja and then Rolly Villanueva.
This allowed Soriano to return to the winners bracket for a rematch with Cultura.
Against Soriano for the second time, Cultura remained cool and continued to do what he does best. His offensive control eventually overwhelmed Soriano who had to settle for second place.  Coming in at third was Rolly Villanueva.
Organizers are grateful to Saipan Vegas, its general manager, Gus Noble, the management of the New Bamboo Bar, Marpac and all the tournament participants for ensuring its success.
The next tournament, King of Hill, will kick off the new year in January, organizers said.