The competition was viewed on Twitch — a live-streaming platform for gamers to broadcast their activity — with 11 teams battling for the $500 prize pool. 
During the tournament, a squad of up to four players played as many matches as they could for a span of three hours.
SPNkx emerged victorious, gathering a total of 171 points and winning the $250 cash prize. In second place was SAVGx which collected 161 points and $150 cash. Island Thieves settled for third place with 154 points to bag $100 cash.
Also participating were Team Rice Inhalers with 148 points; Team Notorious Islanders, 133; Team Low K/D, 117; Team Kikomen, 106; and Team 1400 Clan, 81.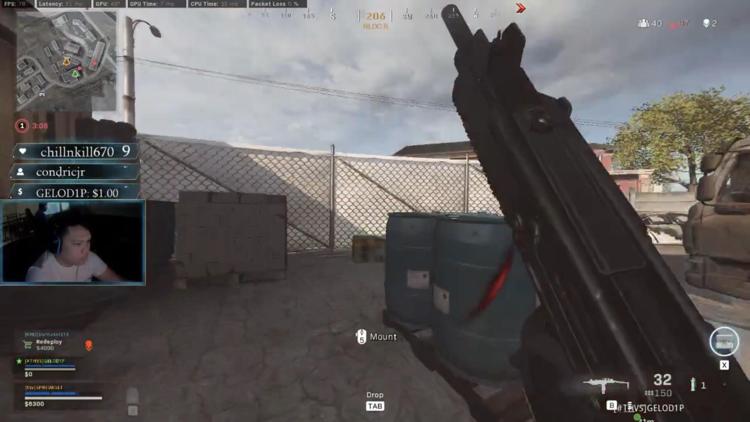 Prince Factor, inset, streams Call of Duty Warzone. Contributed Photo
Along with the $250 cash prize, SPNkx also walked away with a Call of Duty LED light, sponsored by the SAVGx Clan. 
"The tournament was a success," said host Prince Factor. "It was nice to see everyone participating virtually with a  competitive spirit. There's not much for eSports on the island but we can try as long as we help one another."
He added, "Overall, it was nice to see everyone participating in this tournament during the pandemic. I will be hosting more tournaments in the future. I want to thank Ethan Kwon, the Island Thieves and SAVGx — without them the tournament would not have been possible."
 For more information, follow Prince Factor on Twitch under the account spnsunset.