REY Matsunaga and Senen Pangilinan are the first two players to secure spots in the championship  of the New Bamboo Bar January Pool Tournament after emerging victorious  in the qualifying matches on Monday and Tuesday.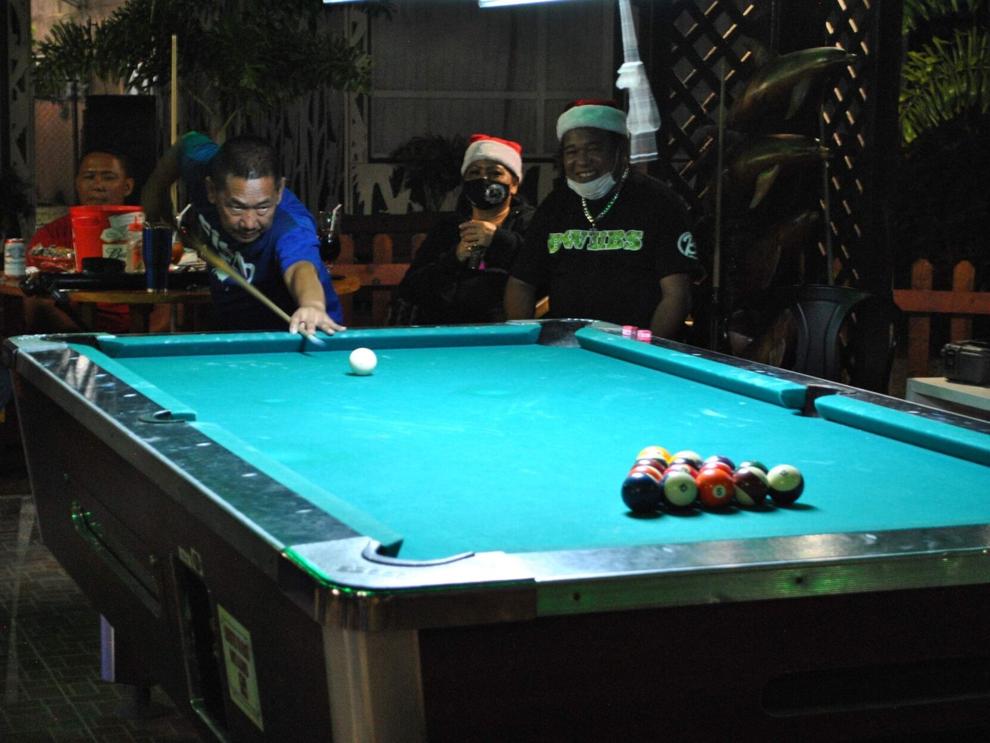 During the debut of the tournament on Monday at the New Bamboo Bar of Saipan Vegas, it was Matsunaga who reigned supreme with a clean 4-0 victory.
The veteran player showed no mercy as he quickly eliminated every foe who challenged him.
Matsunaga's first victim was Jerry Soriano. Matsunaga continued to move forward with a victory over Ceasar Sangalang and managed to maintain his stroke and precision in his third consecutive win, this time against Rey Hermogenes, to reach the semifinals.
Ben Norita also reached the semifinals with three straight wins, taking down Roel Baretto, Marvin Achas and Albert Pangilinan.
However, Norita's momentum was shut down in his match against Matsunaga.
Under a double-elimination format, however, all players had a second chance to redeem themselves.
Ben Norita sent Rey Hermogenes packing in the finals of the losers bracket to set up a rematch with Matsunaga.
Unfortunately, Norita's efforts were not enough to take down Matsunaga who triumphed with ease as he claimed the first spot in the championship.
Like Matsunaga, Senen Pangilinan marched straight into first place on day two of the tournament held  Tuesday.
Pangilinan triumphed against Roel Baretto and continued to advance with another victory, this time over Rolly Villanueva.
Pangilinan then claimed his third win by defeating Ceasar Sangalang in the semifinals.
Mervin Sahagun, who lost his round 1 match, staged a comeback  with five consecutive victories to earn the right to play Pangilinan.
But Sahagun's hot streak was methodically doused by Pangilinan whose victory earned him a spot in the championship.
The New Bamboo Bar January Pool Tournament games are held every Monday to Thursday with the championship set for Jan. 31.