MOUNT Carmel School 1 still holds all the cards in the Public School System Boys 4v4 Beach Volleyball League, racking up three more wins  Saturday at Fiesta Resort  for an overall 9-0 record.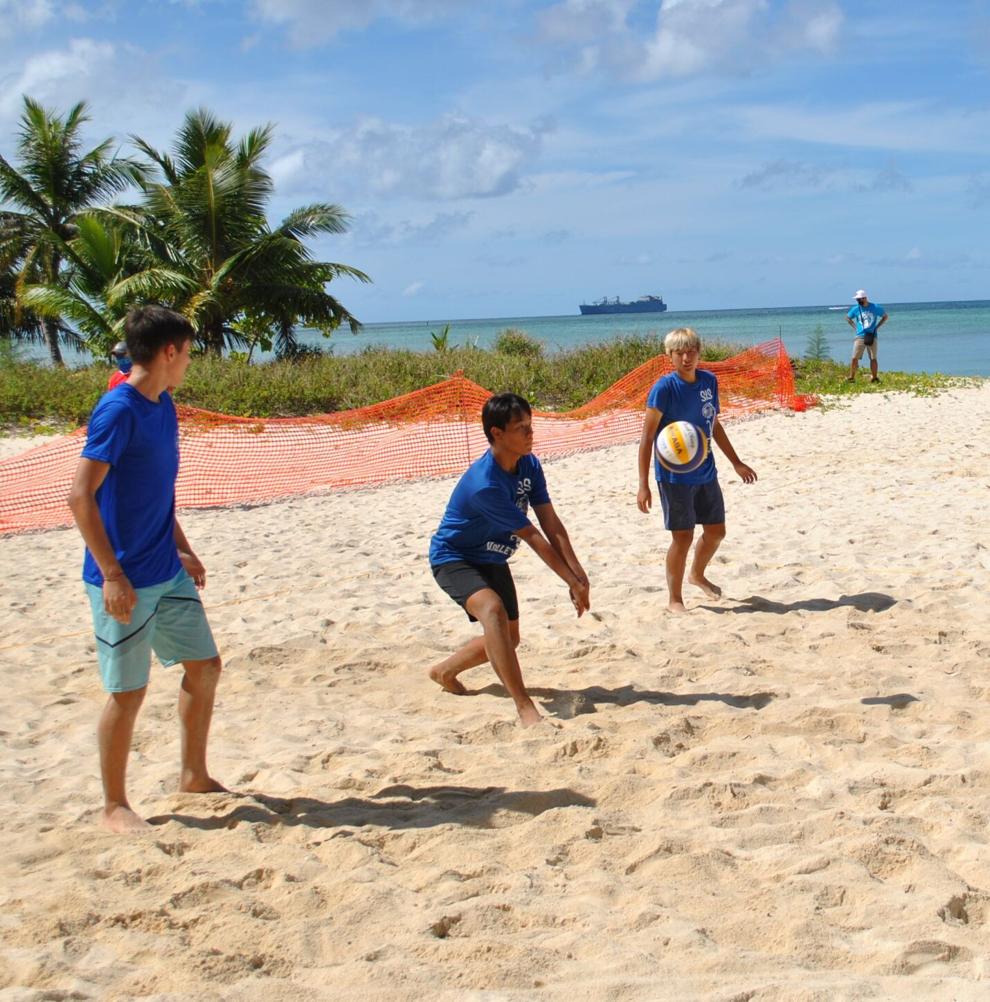 MCS started  the day playing against Saipan International School 1. The Knights displayed their dominance with teamwork and aggressiveness led by Merrick Toves  as their main spiker and blocker while Jun Beom Kim, Jeremiah Diaz and Richard Steele protected their end of the court and set up the plays.
 The Knights were nearly unstoppable and although SIS 1's Frederic Guintu, WonWoo and YunWoo Nam gave it their all, hoping to survive the onslaught, the Geckos could not muster enough strength to keep up as the Knights romped to a 21-12 win.
The Knights continued their reign with an even more impressive performance against Marianas High School 3.
Toves's ability to leap high and deny the spike finish prevented MHS 3 from gaining any points as the Dolphins could not find a crack in the MCS wall of defense.
MHS 3 was able to score only six points while MCS flourished and reached the game point of 21 without a hitch.
Against MHS 2, the Knights once again made winning look easy. MHS 2 could not put up a decent fight and it did not take long before MCS 1 ended the opposing team's agony, 21-9.
Another ascendant team was Saipan International School 2  led by Matthew Berline, Kuu Nishimura and DongYeon Kang. Their endless hustle was rewarded as they defeated MHS 1, 21-19, and then MHS 2, 21-9.
However, they still had a few kinks to work out after losing to Grace Christian Academy 1, 15-21, and ACS 1, 18-21.
But SIS 2 remains among the league's top five teams.