MARIANAS High School 1 remains unscathed at the conclusion of the second week of the Public School System Girls 4v4 Beach Volleyball League. MHS 1 notched five consecutive wins to improve their record to 9-0 on Saturday at the Fiesta Resort & Spa beach.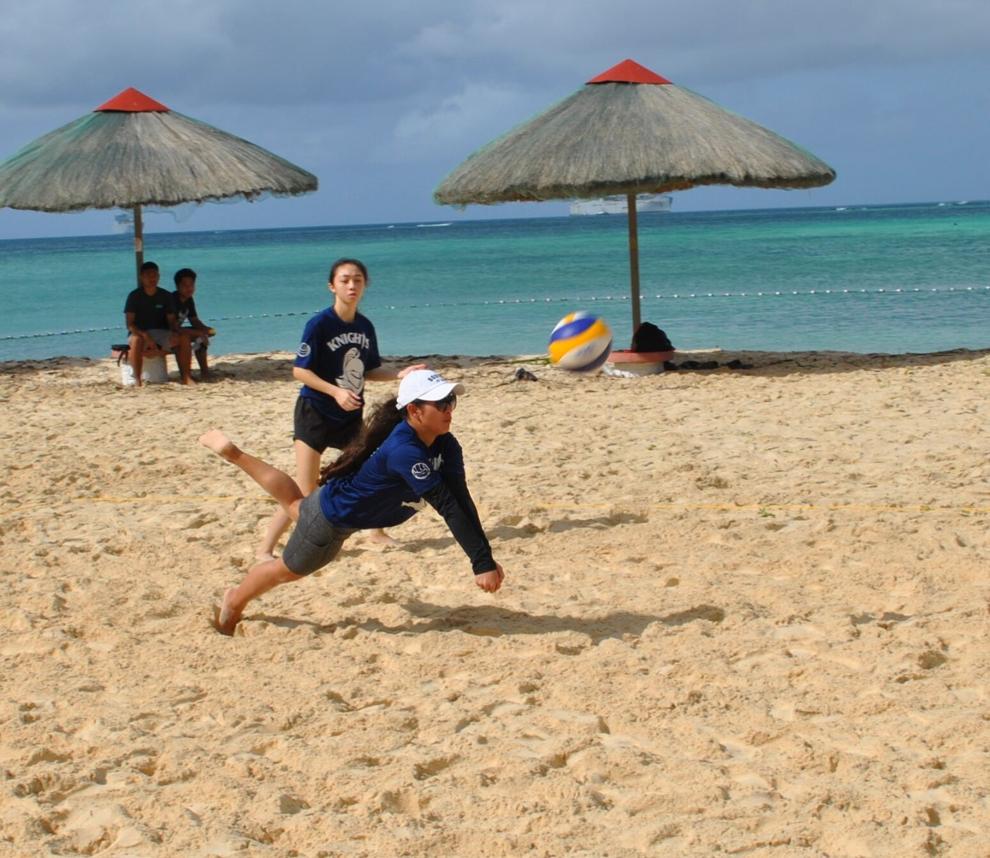 The teamwork and communication of MHS 1's Fatima Monerubrio, Aiko and Nichko Rasiang, Madelleen Narciso and Nathanette Blass created an impenetrable wall of defense, and it showed in their first match against Mount Carmel School 2.
Manerubrio and the Rasiangs led the assault with back to back spikes while the rest of the team protected their end of the sand to stay in control.
MCS 2 tried to stay alive with Tiana Torres, Camille Sablan and Krissy Cepeda giving it their all, but they failed to stop MHS 1's continuous assault, and the Knights had to bow down to the Dolphins, 9-21.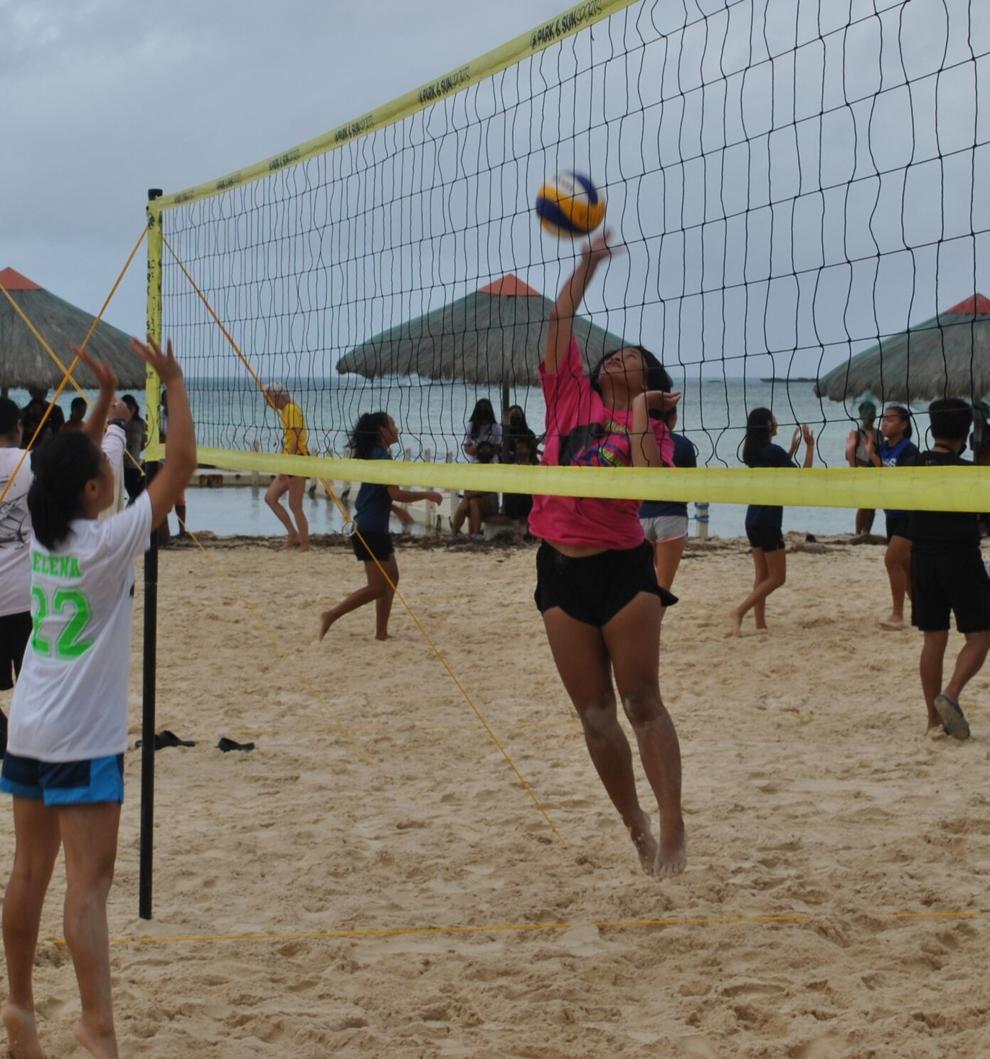 MHS 1's next match was against Saipan International School 1 which kept the Dolphins on their toes.
SIS 1's Serin Chung and Maury Zon Tybaco powered their team with a few good hits, but their errors allowed MHS 1 to stay in control.
As soon as the Dolphins found their groove, it did not take long before they pushed ahead to victory, 21-14.
MCS 1 was next on the Dolphins' list, losing to MHS 1, 14-21.
MHS 1's fourth match was against a sister team, MHS 3, which put up a good fight in the beginning as the wind started to play a factor, providing MHS 3 a few giveaways thanks also to MHS 1's miscalculations.
However, MHS 1 quickly adjusted and then plowed through to a 21-12 triumph.
MHS 1's fifth and final match was against Grace Christian Academy 1, and once again the Dolphins powered through, 21-10.
MCS 1 struggled to stay in the top five but scored a few good wins.
The Knights started the day with a win over MHS 3, 21-16, but they lost to GCA 2, 9-21.
They then beat SIS 2, 21-14, and MCS 2, 21-10 for an overall 5-6 record.