THE men and women of Rollers Blue are on the right track in the Rollers Basketball Association Holiday Tournament as they bested their respective opponents on Saturday at the Koblerville  gym.
In the women's division, the Rollers Blue powered past Lady Ol'Aces 26-18 while the men of Rollers Blue manhandled Sun Palace, 68-46.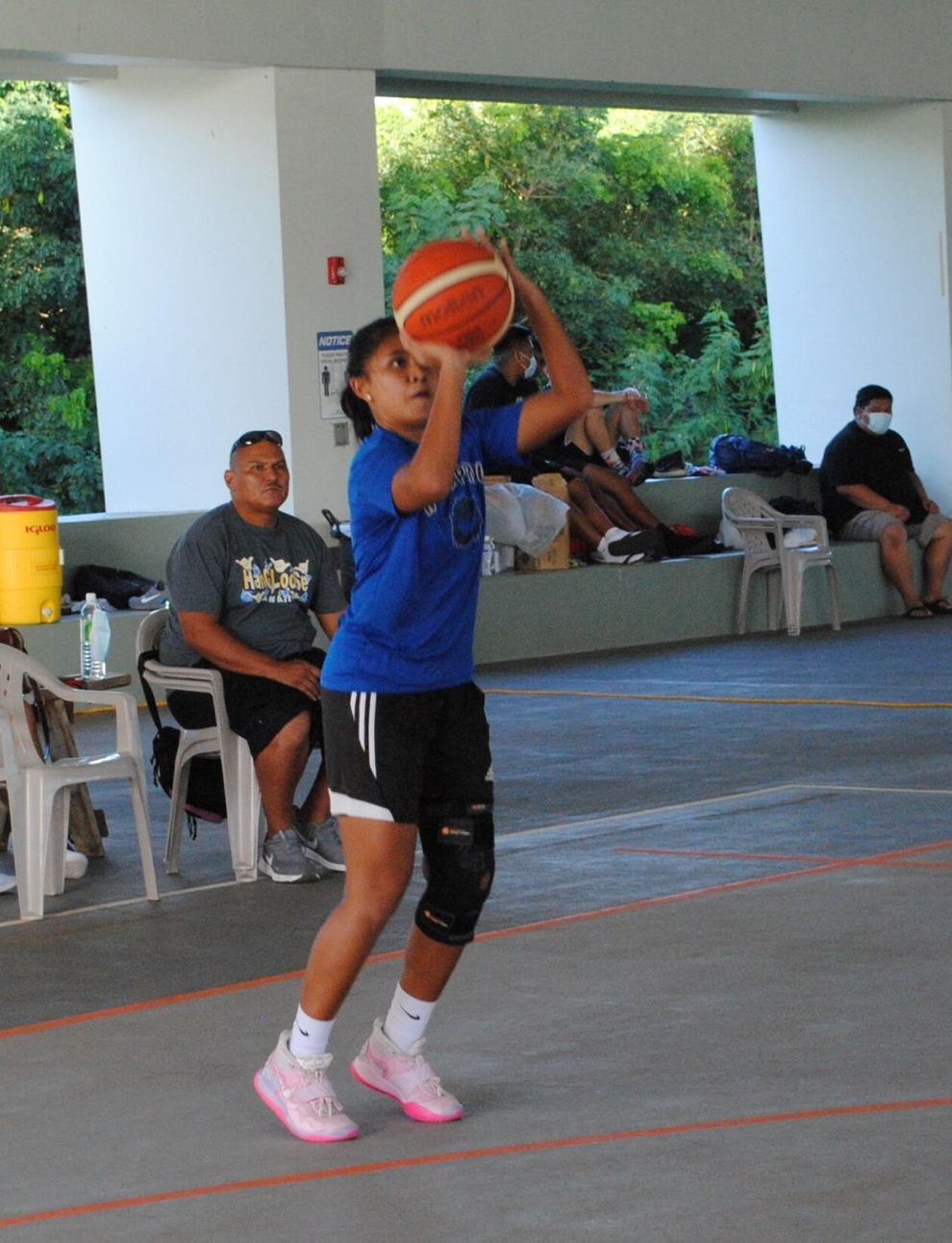 It was a tough battle in the women's division as the Rollers Blue and Lady Ol'Aces struggled to find their footing.
The Ol'Aces were the first to put up points on the board thanks to their endless efforts to create several second-chance buckets.
Ol'Aces' Rosie Saralu attacked from under the rim and was joined by Halle Kenty and Deleon Guerrero to give their team a comfortable lead.
But midway through the first half, the Rollers Blue finally found their rhythm with Irish Pagarao and Fiona Bucalig contributing a few buckets.
However, their team still trailed 6-9 before reaching halftime.
The Rollers Blue then rallied their way back in the second half as they went on the offensive.
Jan Travilla acted as the spark plug, sinking a three-pointer and spreading the heat to teammates Chevy Alipio and Pagarao who combined for 12 points.
The Ol'Aces tried to stay alive using defense as their main asset to create more shot opportunities. Cassandra Camacho, Lia Rangamar and Pauline led the assault, but they could not keep up with the Rollers Blue who clinched a 26-18 victory.
Men's division
For the men of Rollers Blue, teamwork was the key as they kept the ball moving to create more offensive options.
Steve King and Angelo Factor had the vision to slice through defenders with smart passes while Mat Richardson, Chioni Dela Cruz and Ervin Villarin stood at the frontline with back-to-back buckets to widen the gap 26-16 in Rollers Blue's favor.
Sun Palace's AJ Hudkins used his height to his advantage along side Sunjoon Tenorio who shot the lights out from behind the arc, but the Rollers Blue had an answer for every shot made by Sun Palace  en route to a blowout victory, 68-46.