THE Rollers Red ended the year with a bang by besting the Rollers Blue, 38-31, to win the U13 championship of the Rollers Basketball Association Holiday Tournament on Sunday at the Koblerville gym.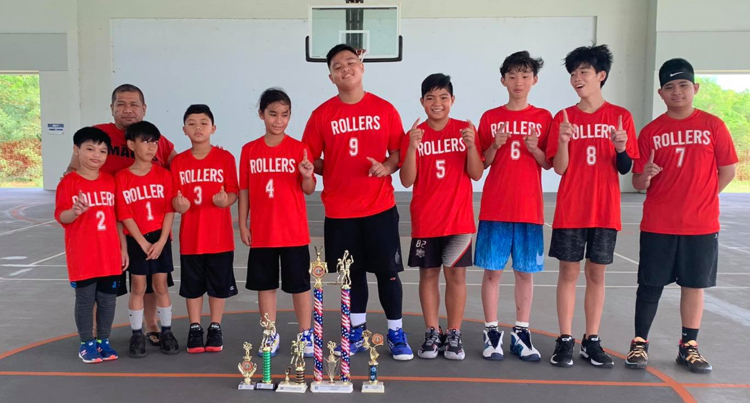 The Rollers Red excelled offensively and defensively. Lance Lerio led the assault by drawing fouls constantly to get in the line for a few easy points. He did not do it alone, however, as the rest of the team played their roles just as well.
Andrei Tenorio, Kern Han, Quinn Palacios and Payton Pangelinan controlled the boards, each creating second chance buckets while Lerio's handful of steals helped keep the Rollers Blue at bay.

But the Rollers Blue did not give up without a fight.  Christian Lucero provided offensive options by firing six points and pulling down seven rebounds while Jared Villagomez and Franklin Eriich added a few highlights of their own as their team stayed within reach.
Fortunately for the Rollers Red, Mykee Mercado Jr. found his range before halftime, sinking three consecutive shots from the three-point line to give his team a 17-11 advantage.
In the second half, both teams continued to give it their all.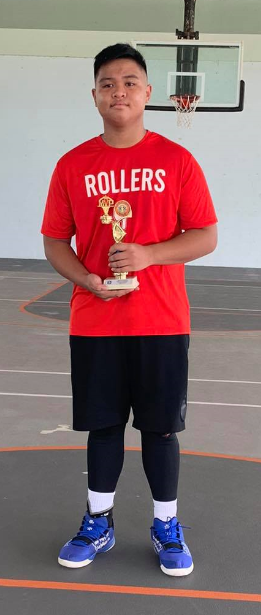 Rance Surla and Bojo Sano of the Rollers Blue started to heat up, joining the offensive push with a bucket each, aiding Lucero who was at the frontline with eight points. Their hustle kept their team close by as they continued to play the chasing game due to their inability to stop the Rollers Red offense.
The Rollers Red's Mercado Jr.  kept his team in control with pocket passes to Lerio who scored 12 points.
And thanks to William Xue, who snatched 10 rebounds, the Rollers Red dominated the boards and  deprived the Rollers Blue of second chance buckets.
When the final buzzer sounded, it was Red over Blue, 38-31.
For Lance Lerio's stellar performance, he was named the Finals Most Valuable Player while teammate Mykee Mercado Jr received the Season MVP and Assist Leader awards.
Christian Lucero of the Rollers Blue was named the Rebounds and Steals Leader while teammate William Xue was the Blocks Leader.