RUN Saipan will host the inaugural Marianas Ekiden relay race on Feb. 19.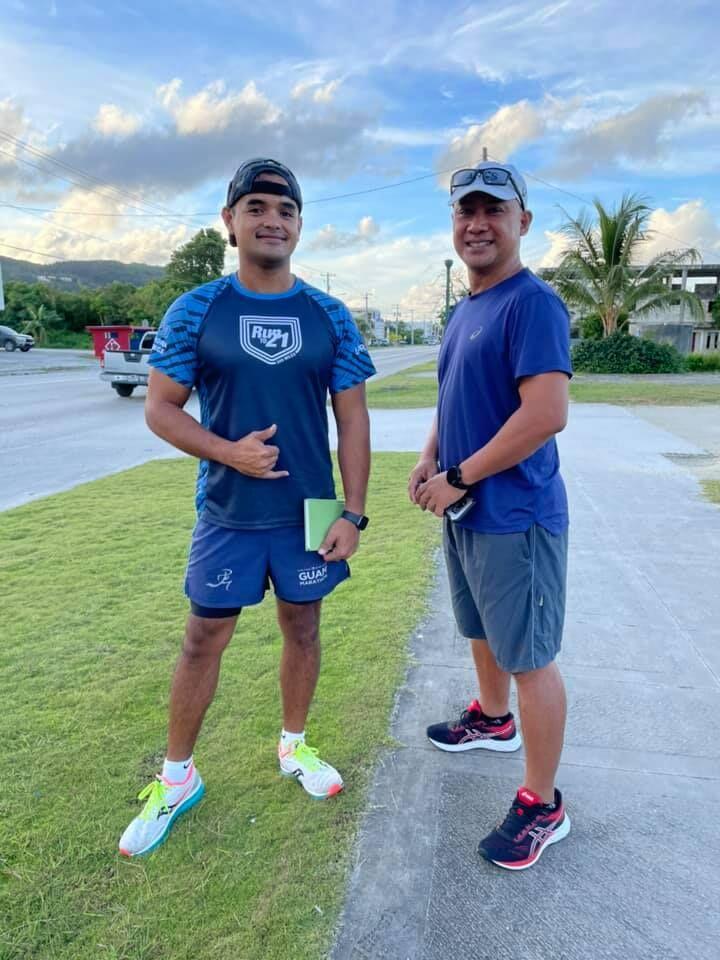 Last year, Run Saipan participated in an Ekiden Relay hosted by the Guam Running Club. The fundraising half-marathon  was virtually timed and was dedicated to the memory of Guam Running Club member Marissa Peroy who had passed away.
This year, Run Saipan will host its own half-marathon in partnership with Northern Marianas Athletics.
It will be held on a Saturday, Feb. 19, with two divisions: the competitive division which will begin at 6 a.m., and the just for fun division which will start at 5 a.m.
The route starts at the Hyatt Regency Saipan in Garapan and then proceeds to the Pacific Islands Club in San Antonio and back.
Run Saipan president Edward Dela Cruz Jr. said each of the runners will cover only one 5k segment of the route, but the last leg is 6km long.
More information about the event will be announced soon.
Dela Cruz said last year, they had nine Ekiden teams and four solo runners. This year, he said they can accommodate up to 10 teams for each division.
The team that topped the Ekiden Relay on Saipan last year was Ekiden Team 5 which consisted of Michiteru Mita, Taro Goto, Noriko Jim and Hiramitsu Ono.
Finishing second was Ekiden Team 11 which consisted of Dev Bachani, Markus, Jerald Aquino and Dylan Mister.
In third place was Ekiden Team 1: Jack Kabiriel, Gerald Galang, Vhoie Francia and  Alyona Gersonde.
The record to beat was set by Ekiden Team 5 —  1 hour 33 minutes and 03 seconds.