IF you want to do something different at night amid the still raging global pandemic, check out Glow Golf at Saipan Vegas Resort's Saipan Country Club.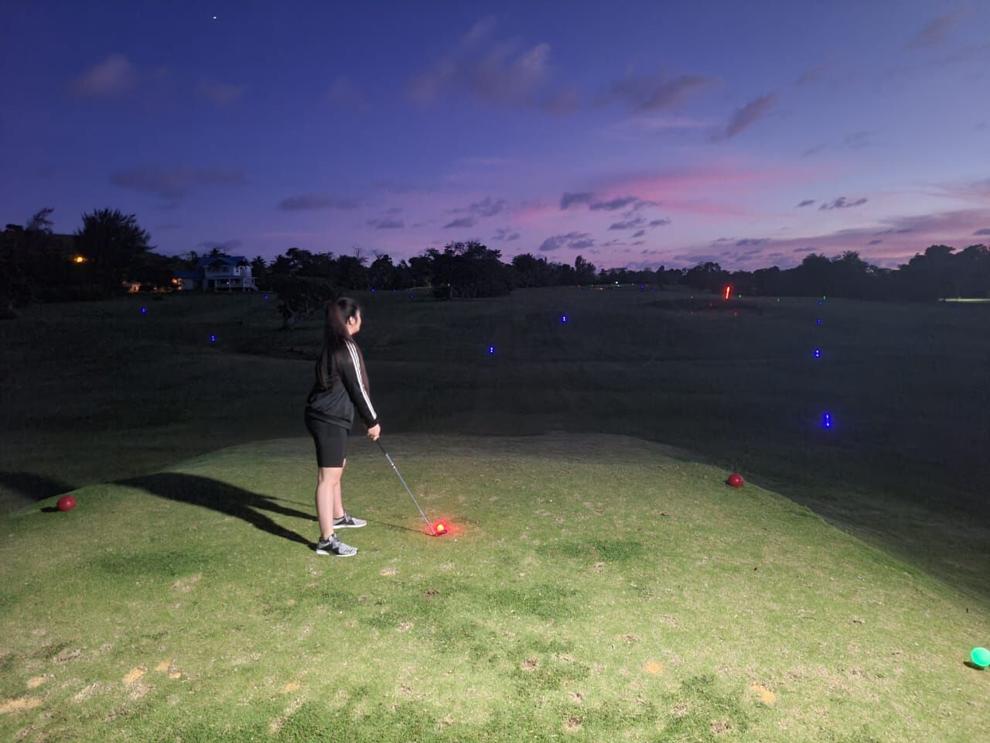 "I think one of our players suggested this idea and so we did a standard Google search and learned that there is a bit of Glow Golf around," said Gus Noble, general manager of Saipan Vegas Resort.
"So we got a sample pack to set up one hole and I played with a friend of mine and he shared that it was a bit of fun so we went on from there," he added.
Glow Golf is a short course with five holes — three par 3's and two par 4's —  lit by LED lights. The course also comes with LED glow balls and equipment made for a family-fun-filled night and a unique golfing experience.
LED lights mark out the path through the short five-hole course which is walkable in less than an hour if one chooses not to rent a cart.  
"There's not a lot to do at night, not a lot to do with the kids, so this is a fun thing to do — hitting golf balls at night," Noble said.
Glow Golf is available from Thursday to Sunday, 6:30 p.m. to 10 p.m. The fee is $20 per game. A single LED golf ball costs $6.75 which is yours to keep after use. Or you can get a glow kit for $9 which includes a LED golf ball, a glow stick and a glow necklace. The LED golf ball lasts at least 12 hours, allowing you to use it for a few games.
"It's really just an opportunity to have a bit of fun and to get some exercise and fresh air in a cool evening," Noble said. "Saipan Country Club is the first golf course on island and it is family-friendly with an easy walking 9-hole course suited for beginners and for practice for seasoned golfers."