THE UFC match between Frank "The Crank" Camacho and "Steamrolla" Matt Frevola set for Sunday, local time, was canceled after Camacho sustained injuries in a multi-vehicle crash in California.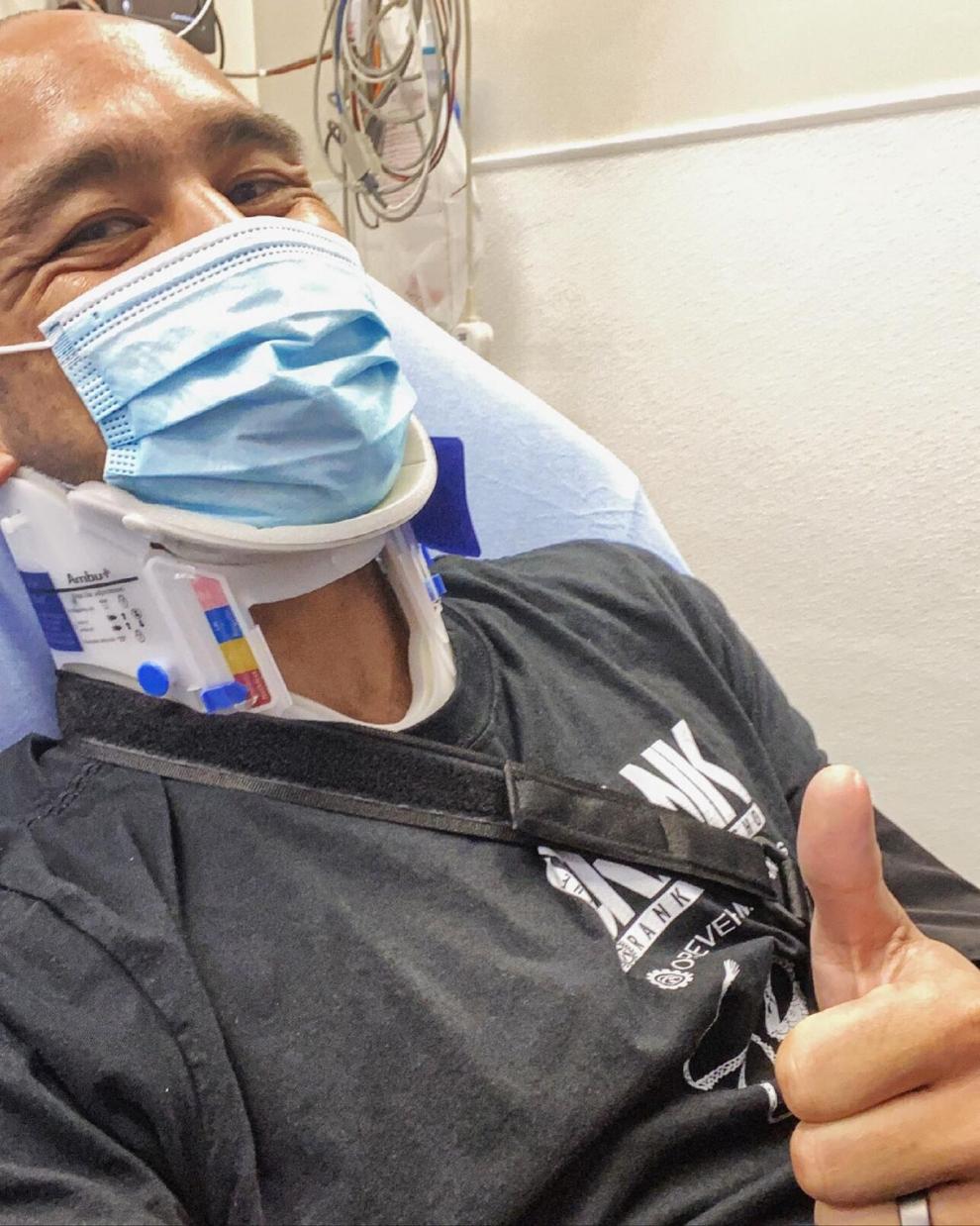 "Thank you very much to everyone who reached out to my team and I — we very much appreciate your support and well wishes," Camacho said in a message posted on social media.
"Unfortunately I was in a serious multi-vehicle collision [Tuesday] morning [in California]. I'm a little beat up from the accident, and I'm absolutely heartbroken to have to withdraw from my fight Saturday [here] at UFC 263."
He added, "But I'm very grateful to walk away from the accident in one piece, and I know this is just a detour in my fighting career. I'd like to extend my apologies for the inconvenience this accident has brought upon my opponent and the UFC, and my wife Sarah, and I would like to sincerely thank everyone for their concern and support at this time."
Camacho said the cancelation of the match will not affect his contract with UFC.
"Got a call from them and they said to heal up," he told Variety. "Health is first, and after I'm fully recovered and ready to rock they'll have me back."
He added, "Don't take nothing for granted. Hug those you love a little longer and tighter. Call someone you haven't spoken to and tell them you love them. Life can end at an instant. Cherish every moment."
The Guam Daily Post reported that Cuki Alvarez, who was in the car with Camacho when the accident happened, posted about the incident via his Instagram account.
"Earlier today @frankthecrank and I were involved in a multiple car accident on the 405 Freeway on our way back from Redondo Beach enroute to Irvine, CA. We are OK! The other 4 vehicles didn't fair so well," Alvarez stated in the IG post.
"Frank had to be transported by ambulance to the Los Alamitos Medical Center nearby, where the medical staff gave X-rays and a CT Scan after complaining of head, shoulder and neck pain.
"Test results from the MRI then determined and confirmed herniation on his C7 and T1 spine. And because of this, Frank is forced to withdraw from his bout in UFC263."
Frevola was supposed to fight Camacho in June 2020, but the "Steamrolla" was removed from the event after his cornerman tested positive for Covid-19.
Camacho then fought Justin Jaynes who won in 41 seconds.
In Sept. 2020, Camacho was scheduled to fight Brok Weaver, but it was canceled after "The Crank" tested positive for Covid-19.