STANLEY Iakopo has been an on and off Brazilian Jiu Jitsu practitioner for over 10 years now, and is happy to see his five children — from 8 to 14 years old — following his footsteps by taking BJJ classes at the Trench Tech Gym.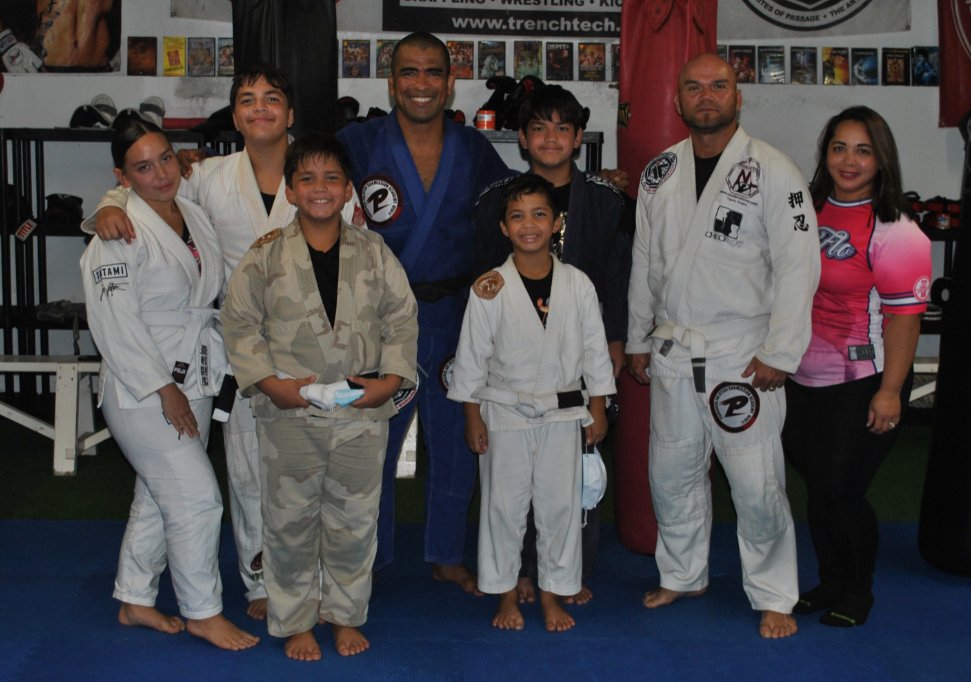 Stanley is a multi-sport athlete. He  is a rugby player, a bodybuilder,  a Mixed Martial Arts fighter and a kickboxer who has fought a few matches  as Stanley "The Bull" Iakopo.
"I'm a brawler and I do stand-up fighting," he said. "I grew up in American Samoa and I'm a small guy for a Samoan so I always fought bigger guys back at home."
 Stanley said he appreciates the art of BJJ, but "I didn't want any of my kids to join BJJ at first. What made me change my perspective was Cuki Alvarez. He is the best and finest instructor of BJJ. I see the way he is — a patient, caring, family-man. And BJJ is a very family-based sport," Stanley said.
He noted  that a smaller person could overcome any threat with BJJ. "In BJJ, the less physical guy can beat the bigger, stronger guy. That realization gave me more respect for the art. So I started thinking: my daughter and my boys are getting into their teenage years and it's time they start learning to defend themselves."
He added, "I always tell my kids to stand up against bullies and protect those who are being bullied."
Stanley said BJJ is also for the mind and an ideal way to remain fit especially during this time of the pandemic.
Nowadays, Stanley and his kids take BJJ and kickboxing classes with Cuki at Trench Tech Gym every week.
Stanley said BJJ has brought his family closer than ever before. "My kids love BJJ, and we never miss a class. Right now, I'm 'fighting' my daughter and sons. It is a place where families come together and now my son can spar with me. It also develops respect and discipline — it is a complete package.  I have love for the sport.  BJJ builds character. It teaches us that power isn't everything. And we do it as a family."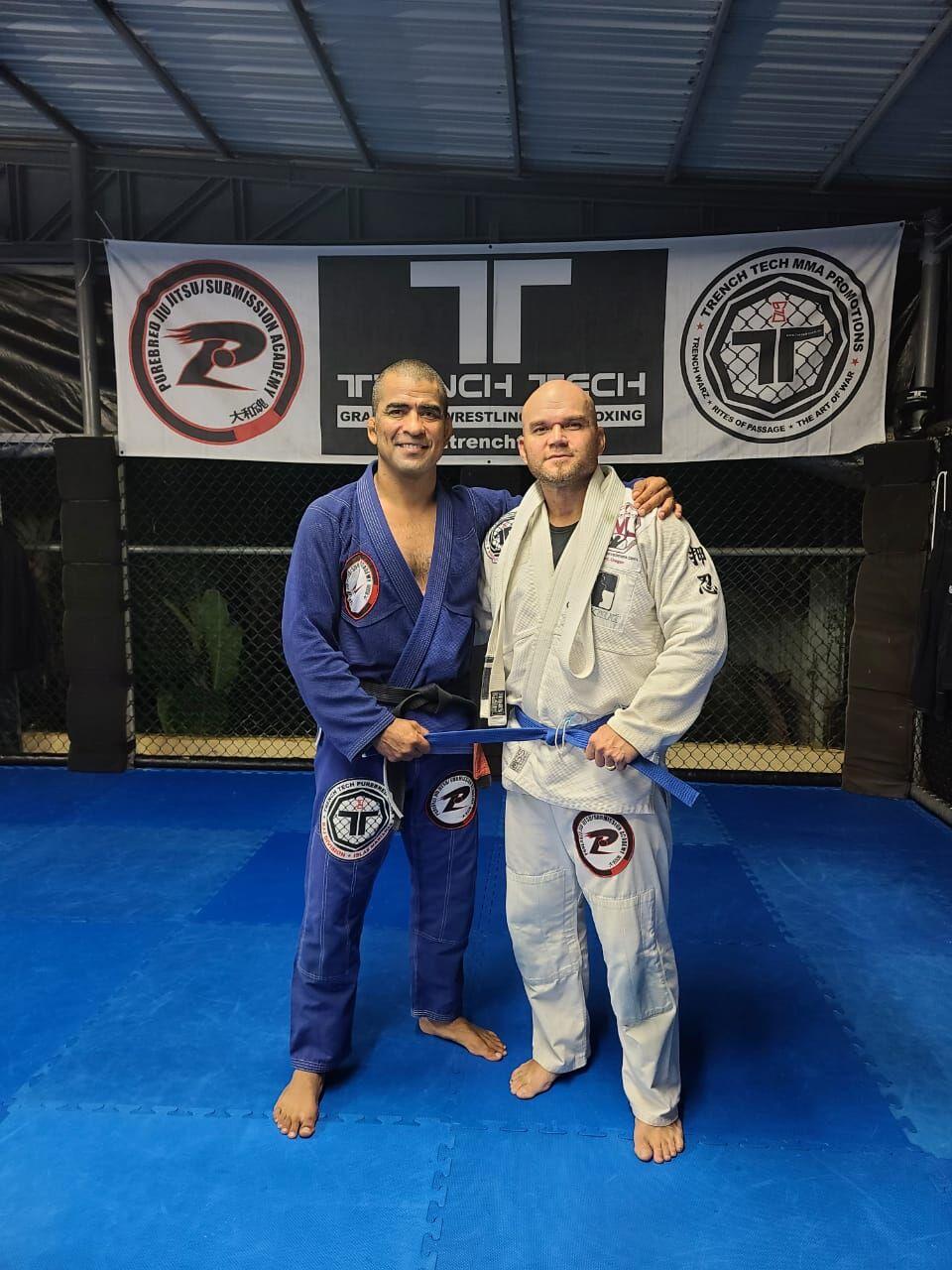 On Tuesday, before ending the BJJ class at Trench Tech, Alvarez honored Stanley's consistency and hard work with a blue belt promotion.
"It's the right time — it's for  his hard work and dedication for the past 10 years," Alvarez said.