TEAMS Alice in Willywonderland, TRAC Development Team and Ruth & Vernz secured first place  in their respective team-relay divisions in the 5th Saipan Duathlon of the Triathlon Association of the CNMI.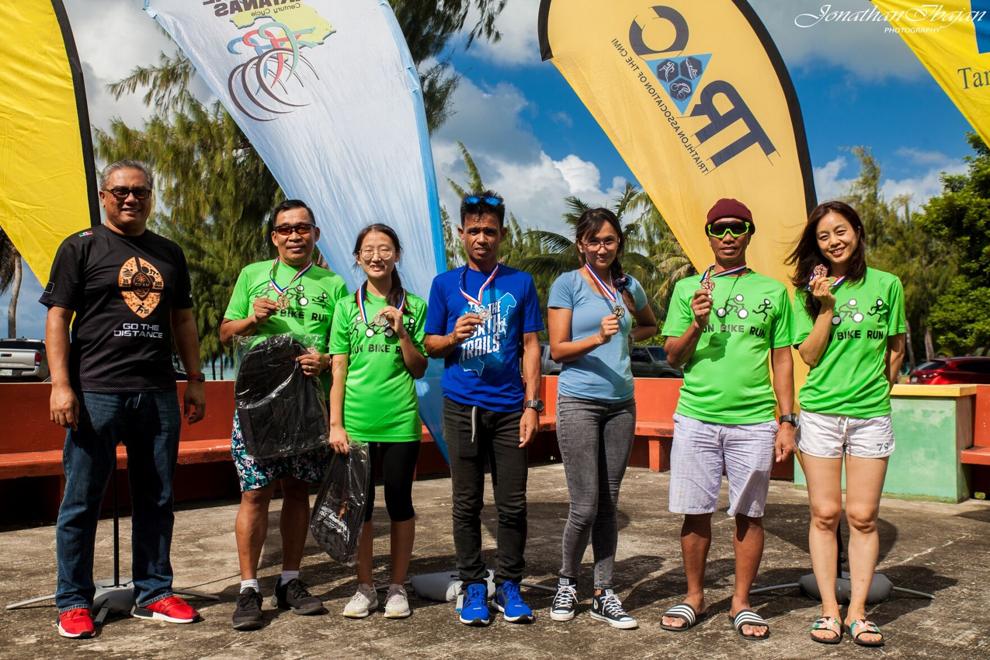 In the mixed relay division, Alice in Willywonderland took the crown as Alice Xiu and Willy Barbo set a smooth cruise to victory.
Just like the individual participants, the teams covered a 5km run and then transitioned for a 20km bike ride before  completing the remaining 2.5km run.
Alice in Willywonderland crossed the finish line with a time of 01:11'38 followed by Jully Rose Felipe and Joel Buco of Team Pasaway  in second place clocking at 01:13'56, and Yu-Noh!'s Yuki Rechuchur and Noe Valdisimo in third with a time of 01:14'17.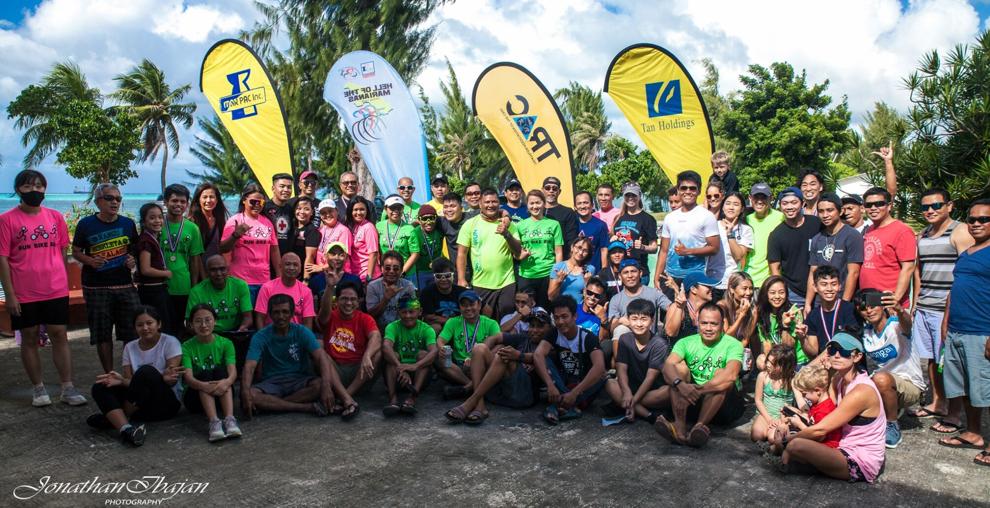 In the men's relay, it was the TRAC Development Team that took over with three minutes to spare. Josh Joson and Jojo Valencia powered their way through the course with a completion time of 01:07'26 to top the race.
Jalen Lucido and Jomer Enriquez of Team Just For Fun joined in later in second place with a time of 01:10'25 while Team Bah! — Vhoie Francia and Rusty Valino — finished third with a time of 01:11'53.
In the women's relay, Team Ruth & Vernz bagged the top spot by barely a minute. Ruth Jie Sun and Vernice Ronda celebrated with a finish time of 01:27'23 while Astrid Poole and Pamela Walsh of Loco Ladies settled for second place at 01:28'32, edging Jerrilyn Castillo and Rowena Houk of Team Jerrilyn & Weng who finished third with a time of 01:29'26.
Twenty-four teams participated in this year's event which was sponsored by Tan Holdings Corporation, Marpac Saipan and DFS Saipan Ltd.