THE daily news is full of strife and discord from every corner of the world.  Everyone is angry about something and the feelings are exacerbated by the Covid quarantine.  Only a fool believed the elections would provide a remedy.  They only caused everyone to switch partners, the leaders and the led changing places in a venomous dance of hostility.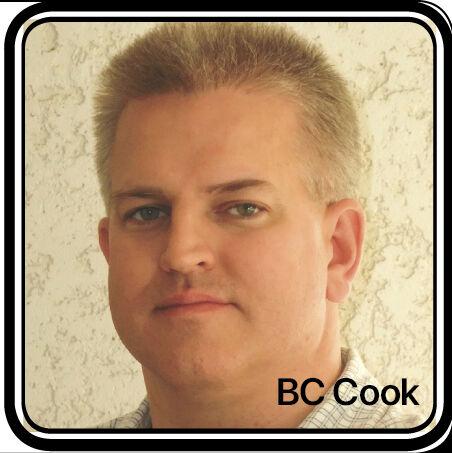 In trying times, my daydreams often take me to Saipan, where I find solace, where my blood pressure comes back down.  Yes, for me, Saipan is a security blanket.  Before you chuckle at the absurdity of that remark, consider what I love about Saipan.
The place. The island overflows with beauty, enough for a continent.  There is no better scuba diving in the world than LaoLao Bay.  There is nowhere I would rather swim than the Grotto, except possibly Obyan.  I love to get caught on Mount Tapochau when low clouds move in and make the island disappear beneath my feet.  I recall a time I bought a sandwich from Subway on Middle Road and drove up the mountain to eat it.  As I enjoyed my meal, clouds enclosed me and I felt alone in the world, but not completely because an occasional a car horn or whistle reminded me of reality.  Yet the quick interruption only heightened the feeling of isolation, like nothing could disturb my meal or my mountaintop hideaway.
Resilience. Few people have taken as much abuse from nature and their fellow man and remained so strong.  The people of Saipan possess a heroic resilience that allows them to bounce back time and again, no matter what is thrown at them.  In America, when a storm rips through the country everyone talks about how unprecedented it was, what a heroic struggle it was.  But what Americans call heroic, islanders call life.  If a severe typhoon ravaged the east coast of America there would be a dozen made-for-television movies, several autobiographies and an endless stream of victims on the news and talk shows.  On Saipan, people emerge from their shelters and busy themselves cleaning up the mess.  No blame, no victims. 
Resourcefulness. One of my most cherished possessions is a speargun a friend made from items washed up at Old Man by the Sea: a piece of wood, a metal spar, some rubber that used to be a bicycle tire and some fishing net.  Another friend in Garapan converted a worn-out jet ski into a small fishing boat with outriggers made from PVC pipe.  "That's nothing, a lot of people have those," you say.  That is just my point.  There is no end to the resourcefulness of the people of Saipan.  Everything can be repurposed; nothing is useless or wasted.  A man got a flat tire on Beach Road and did not have a spare.  He pulled over, took a skateboard from the trunk, placed it under the damaged tire and skillfully drove home.  I saw the whole thing.
Optimism. It is a quality that is in desperately short supply these days.  Have you noticed how few people have faith in the future, that things will get better?  Elsewhere, no.  On Saipan, yes.  Things will be all right; we will work this out.  One of the reasons Saipan is such a tonic for me is because no matter how bad things get, people here believe it will work out in the end.  The going may be difficult (see Resiliency above), but we will pick up the pieces and move on.  That kind of optimism is contagious, and it comes from a long history of being knocked down a standing back up.
Friendliness. Over the course of my travels, I would estimate that about half the people I have encountered have been friendly and the other half not.  But that is not true for Saipan.  Nearly everyone I have ever met on the island, and I have met a large percentage of you, have been friendly.  Smiles and handshakes abound, even introductory hugs are commonplace.  People like to talk about how friendly Jamaicans are with their "Everything gonna be all right" laid back style.  But Saipan has them beat.  I once approached a house to get directions to a different house that eluded me.  As I got out of my car, I discerned smoke emanating from the back yard.  I hollered out and was responded to by, "We are all back here, come!"  As I rounded the house, I saw the entire family enjoying a meal together.  I asked where so-and-so lived, and they said they would tell me right after breakfast.  Then they made me sit and eat with them.  I entered a total stranger and exited a good friend.
BC Cook, PhD lived on Saipan and has taught history for 20 years. He currently resides on the mainland U.S.