IT is my honor, my pleasure and my duty to continue with the Black History Month Calendar of events. While it is a time for recognizing Black History, I am hopeful that this month will also be inspiring to the Local youth to be the FIRST in their Culture as there is a lot of accomplishments yet to be achieved by Locals.  I used to tell my students that "I can't wait to see the FIRST Chamorro Astronaut the First Carolinian Captain of a Military Ship and the list goes." I also hope the Historic Preservation Office is keeping records or will start keeping records of "Local FIRST Accomplishments" that can one-day be published in a local Calendar of the "First Accomplishments by Locals."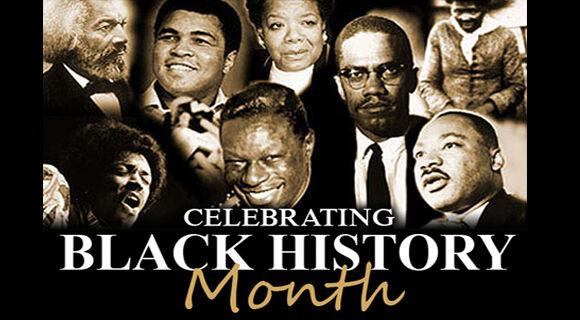 Feb. 8, 1944 - Harry S. McAlphin, first African American to be accredited to attend the White House press conference.
Feb. 8, 1986 - Oprah Winfrey becomes the first African American woman to host a nationally syndicated talk show.
Feb. 9, 1944 - Novelist Alice Walker was born in Eatonton, Ga.
Feb. 9, 1952 - Author Ralph Ellison's novel "Invisible Man" wins the National Book Award.
Feb. 9, 1971 - Leroy "Satchel" Paige is inducted into the Baseball Hall of Fame.
Feb. 9, 1995 - Bernard Harris, African-American astronaut, takes space-walk.
Feb 10, 1927 - Leontyne Price, who became an internationally acclaimed opera singer, was born in Laurel, Miss.
Feb. 10, 1964 - After 12 days of debate and voting on 125 amendments, the U.S. House of Representatives passed the Civil Rights Act of 1964 by a vote of 290-130.
Feb. 10, 1966 - Economist Andrew Brimer is appointed to the Federal Reserve Board.
Feb. 11, 1961 - Robert Weaver is sworn in as an economist to lead the newly established HUD Agency, paving the way for new black leaders to come.
Feb. 12, 1865 - Henry Highland Garnet became the administrator of the Housing and Home Finance Agency, the highest federal post to date by an African-American.
Feb. 11, 1976 - Clifford Alexander Jr. confirmed as the first black secretary of the United States Army.
Feb. 11, 1990 - Nelson Mandela is released from a South African prison after being detained for 27 years as political prisoner. He won in the next election to become the first black South African president.
Feb. 12, 1909 - The National Association for the Advancement of Colored People was founded. The call for the organizational meeting was issued on 100th anniversary of Abraham Lincoln's birth by 47 whites and six blacks.
Feb. 12, 1948 - First Lt. Nancy C. Leftneant became the first black accepted in the regular Army Nursing Corps.
Feb. 13, 1923 - The first black professional basketball team, "The Renaissance," was organized.
Feb. 13, 1957 - Southern Christian Leadership Conference organized at New Orleans meeting with Martin Luther King Jr. as president.
Feb 13, 1970 - The New York Stock Exchange admits its first black member, Joseph Searles.
Feb. 14, 1817 - Frederick Douglass, "The Great Emancipator," is born.
Feb. 14, 1867 - Morehouse College organized in Augusta, Ga. The institution was later moved to Atlanta. New registration law in Tennessee abolished racial distinctions in voting.
Feb. 14, 1936 – The National Negro Congress organized at Chicago meeting attended by 817 delegates representing more than 500 organizations.
Happy Valentine's Day CNMI!