The following is the text of his inaugural address delivered on Monday in the House chamber.
PLEASE allow me first to start off by thanking my family for their, support and encouragement throughout my life. They have continued to instill in me the values and principles that have guided me in many of my decisions and will continue to guide me in the decisions and the challenges that await me. I want to thank my wife Joy and my son Railee, who has stood by my side. Thank you for the love and support.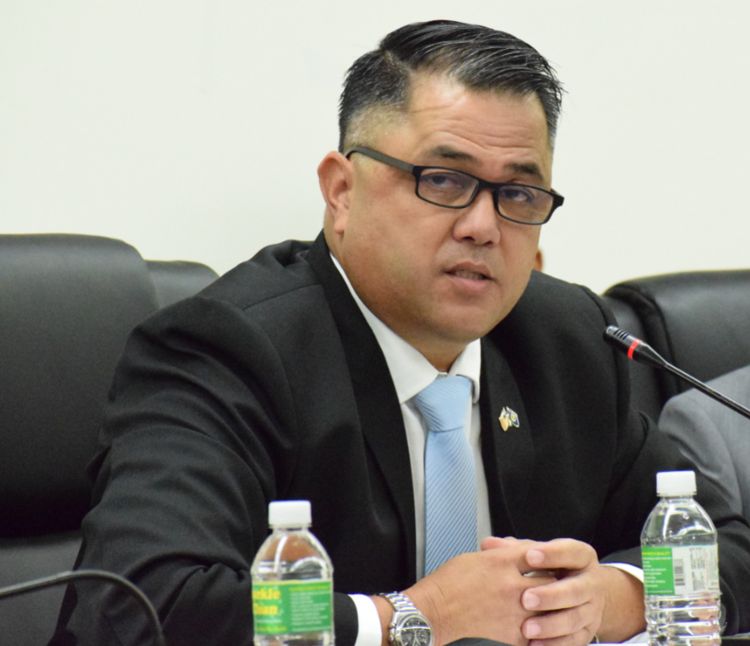 Thank you to my constituents of Precinct Three for giving me the confidence and allowing me to serve you once again, I am forever grateful to you. To my campaign chairman Delbert Pua, my staff, treasurer Ashely Benavente and campaign advisor former Sen. Ray Yumul thank you for making my campaign a little less difficult. And to all that I am unable to mention but are no less important. Thank you.
This morning, I once again, formally accept this great honor of serving the voters of Precinct Three and all the people of the CNMI.  In performing the duties of my office, I will always look to you the people for strength, encouragement, and support. I will not forget that I am a citizen just like you are and that the economic struggles you endure are also mine as well to endure. The challenges we face today are difficult but they are not impossible to overcome if we all work together. I will ensure that we work within our means and focus our limited resources on improving the quality of life, our health care, and our education system.
These are very difficult times once again in our Commonwealth and so I promise to serve you the people to the best of my ability, with humility, respect and honor.
Thank you, si Yuus ma'ase, Ghilisow and Maraming Salamat po.