IT is a well-known adage that you "don't change horses in mid-stream" due to the challenge and danger of the potential consequences of falling but that is exactly what the CNMI must now seriously consider — changing our Economic Horse FROM China to Japan & America — for REAL!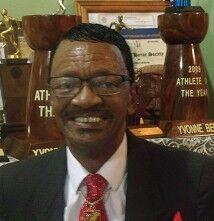 You don't need to be an economist to know that we must now rebuild our Economy before we can restart it given the horse (IPI) we were depending upon to ride the most is virtually "dead-in-the-water" it is truly time to change horses if we are to find prosperity in the not-too-distant future. IPI can't even recruit the labor needed to finish their hotel and is already talking about three years before they can even BEGIN to pay the Community Chest Fund.  IPI will owe the People over 100 million dollars in three years and there is no guarantees or collateral to protect the People's Interest, which should tell everyone with common sense it's time to not only change our Economic Horse but our Governor too —  for TRUE! Maybe the next legislature will seriously consider "impeachment" before he is arrested saving us some of the embarrassment that is clearly on the horizon.
But never before has the phrase "one people, one direction" been more relevant to the CNMI to be "one people" for setting a new course like the CNMI did when the Tourism Industry was first started. The timing is right as the best & safest "new direction" is obviously for Japan and America to become the primary base of our Tourism Industry that will also offer the potential for "Exporting" to Japan and America. It is critical that our leaders make it clear to the People as to what the CNMI will be facing and what we must prepare to do in order for everyone to be on board in-order to maximize the potential for success.  To date, our Governor is still asking us-folks-in-the-cheap seats for ideas on what to do and hasn't really given us anything of hope because he knows he can't continue our dependency upon IPI and he can't lie like he did in the Commonwealth Address when he promised "PROSPERITY." In fact, and if I'm not mistake, there wasn't a "Commonwealth Address" this year which I thought was mandatory by Law, which speaks volumes to the fact that the future is "bleak and even worse" under the present leadership. For the last year the Governor has been literally hiding behind this Pandemic that took center stage and he didn't do any real HOMEWORK FOR the People in planning for the end of this pandemic.  But come January, it will be a "new day, a new direction and even a new leader" over our nation and I am hopeful the CNMI will experience a similar phenomenon with the Democrats in control of our House of Representative which is by design in our Constitution the "watch-dog over the Governor FOR the People."
But I'm sure "why change our focus back to the Japanese and America" will be the question of Republican opposition who are still rooting for IPI and my reply is simple "why not" focus on Japan and America given they were the very basis for starting the Tourism & Garment Industries.  It is time to "go back to the basics" as we say in sports because "exporting to American and the Tourism Industry of the CNMI was actually FOUNDED on Japanese Tourism and sending unlimited amounts of garments to the mainland of America." So, what is wrong with going back to what made us successful in the past, especially when it proved to be very lucrative and successful. Our problem is that we don't have the leaders with the "know-how and fortitude" to do the work and make it happen.  The Republicans have always wanted "investors to come in and do all the work" which gives the investors "the upper hand" like we just saw with IPI who has taken advantage of everything that even started with NO Taxes!
WE must learn to "control our destiny" by doing the work to give the CNMI a bargaining advantage instead of selling us out with "exclusive rights BS."  The CNMI is still loaded with Japanese Tourist Sites and the CNMI still has the "RIGHT to use the Made-in-America tags" which allows things fully made at 51% or more in America to be shipped to all the 50 states in unlimited amounts like every other state.  It's like our leaders "just gave up when the Garment Industry closed down" because the Garment Industry owners didn't want to face the challenge of trying to transition to U.S. Labor, which is what we are being forced to do anyway. But that is spilled milk and we can't do anything about it but we should have certainly LEARNED from the history of events and gotten better. But instead our Republican leaders just stopped even trying and focused on a casino for over a decade to change things and we see how that idea is turning out.
However, come January, the CNMI needs to go back to Kan Pacific and the Japanese Government to let them both know that our Commonwealth is changing its focus back to Japan and to show our seriousness for the Mariana Resort to be leased to Kan Pacific under any reasonable conditions they might offer because we need them now far more than they need us. We should also get serious about the Hemp Industry that doesn't require the types of regulations that the Cannabis Industry will surely require as the Hemp Industry is our best opportunity to export products again. There is literally a plethora of Hemp Products that have the potential for being exported from the CNMI with the "Made-in-the-USA" tag or label as American made products are still considered to be of the best quality.
There is another phrase of wisdom that states "sometimes people are looking everywhere for a gold mine not knowing they are already standing on top of it." The CNMI is literally standing on a gold mine for Japanese Tourists and exporting to America and other countries and the only real challenge is who will have the wisdom to look down at lessons history has taught us to be successful and the willingness to have the fortitude to roll up their sleeves and start doing the work to make it happen.  Going back to the Japanese Market is not only prudent, but it is probably our best and only option for basing our new Tourism Efforts when this pandemic comes to an end.  The Cannabis Tourism Industry is another horse we need to get on and rid figuratively. We are four years into Legalization and we still don't have the laboratory and dispensaries necessary to start and promote our Cannabis Tourism Industry nor have WE started doing anything to get the Hemp Industry up and running.
When it comes to our "Agricultural Horse (production)" the Government has pretty much left it up to the Farmers to take fend-for-themselves. CNMI farmers and even citizens could use the help of Department of Commerce doing more to help locals when it comes to products that actually grow naturally in the CNMI like "lemons & bananas." Years ago, when I was still teaching, I tried to get the Department of Commerce to "implement a Fluctuating Tariff System on Lemons & Bananas" that would allow for high tariffs on these two products when the supply on island is high and low tariffs when the supply is low. This will allow for local farmers and citizens to sell their lemons and bananas to stores without having to face the competition from the mainland.  RB Camacho is soooo right about the need for farmers to be given more incentives as farming is one of the primary prerequisites to our society being a "self-sufficient as possible" — maybe he can be our next Saipan Mayor. To be continued: One People One Direction.
The writer is a retired teacher, former CNMI Board of Education Member, James Madison Fellow (U.S. Constitutional Scholar) and a Fulbright-Hays Foreign Scholar who resides in Kagman III.