HAGÅTÑA (The Guam Daily Post) — Improved transportation, border security, exports, imports, agribusiness, aquaculture, infrastructure, telecom, energy, finance, technology, economic development — you name it! The best laid plans and optimum results for regional prosperity require finding out what everyday people want and need right down to the village level and delivering it. Then the community has the incentive it needs to help keep a good thing going.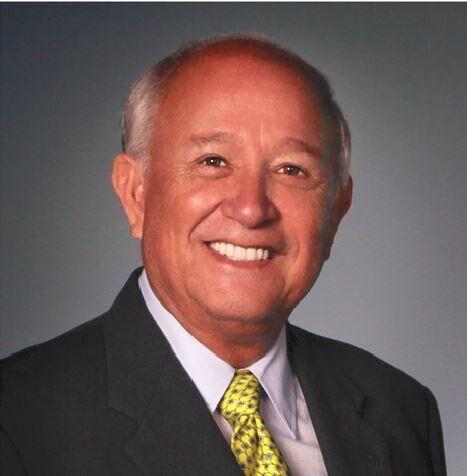 Folks want some skin in the game right off the bat. This key to success applies across the board to every government and every intergovernmental organization.
So, as the sovereign nations of Micronesia exit the Pacific Islands Forum to concentrate resources on their own side of the pond, the most effective goal-tasking for the subregion will also be the most inclusive.
Unity in practice
Even though Guam is a nonsovereign Micronesian island, Gov. Lou Leon Guerrero has made regionalism a top priority in a host of action-oriented commitments, including:
1. Achieving and maintaining sub-1.0 Covid Area Risk scores through coronavirus rapid testing, viral contact tracing, triage management, hospital treatment, isolation and health-safety protocols, by coalescing the resources of the Department of Public Health and Social Services, Guam Memorial Hospital, Guam Regional Medical City, Guam International Airport Authority, Department of Homeland Security/Office of Civil Defense and Joint Region Marianas.
2. Engaging the U.S. Navy to formally assess our municipal and regional hospital needs and provide informed recommendations toward the relocation and construction of a new state-of-the-art Guam Memorial Hospital.
3. Encouraging the adoption of technologies that will improve viral-safe travel as our tourism sector reemerges alongside a more integrated economy.
4. Developing a formal cargo-tracking study and recommending the acquisition of cutting-edge technologies to improve illicit drug and invasive species interdiction as well as freight tax collection by integrating the resources of the Guam Customs and Quarantine Agency, Port Authority of Guam, and Port Users Group of Guam.
5. Fast-tracking pathogen-free shrimp and fish fry farming through the refurbishment of the Guam Aquaculture Development and Training Center in cooperation with the University of Guam.
Governor Leon Guerrero has also shown her devotion to regional unity through participation in the Micronesian Islands Forum, which has lately focused its collective resources for teaming up on workforce and renewable energy development, climate change readiness, recycling, and fiber optics interconnectivity.
Governor Leon Guerrero understands and values our islands' interdependence with other Pacific destinations and her leadership makes that clear.
Unity in precept
While still serving as governor of Guam, I founded the Micronesian Island Forum's predecessor. It was then known as the Council of Micronesian Chief Executives. And I, too, always appreciated the steady backing our territory received from Micronesian sovereigns at the United Nations during Guam's early quest for self-determination.
Likewise, Guam's elected delegates to the U.S. Congress have always vouched for the needs and interests of independent Micronesian countries. And Guam's coalitioning with the CNMI's resident representative and other members of Congress from U.S. Caribbean territories has always helped secure block grants for insular areas under the jurisdiction of the U.S. Department of the Interior, including Micronesia.
Guam and the CNMI's regional prosperity commitments to the Federated States of Micronesia and the Republics of the Marshalls, Palau, Nauru and Kiribati help the United States fulfill its obligations under the Compacts of Free Association in ways that are most meaningful to Pacific inter-island maintenance and development.
In pursuit of regional harmony, we mustn't think of ourselves merely as small islands separated by colonizers, but rather as large ocean states united by the illimitable resources of the vast Pacific that ties us together. Empowered by fingertip access to 21st century technologies, we should embark on new ways of harnessing, harvesting and replenishing our ocean's abundant seafoods, diverse minerals and natural energies for commercial success and scientific exploration that yields breakthrough research, products and services. We should utilize similar applications to the highest and best use of our rich arable lands.
Whether independent Micronesia's recent political break with Melanesia and Polynesia is temporary or permanent, our post-pandemic Micronesia subregion should use its centuries of cultural, socioeconomic and political experience as one Pacific people to learn from past mistakes and carry the torch of Micronesian preservation and achievement to new heights.
Now on the horizon
As each of our destinations prepares to reopen for Asian inbound tourism packages, and demand for goods and services rises with reemployment, commercial aviation and shipping is a viable place to restart the conversation.
We can begin anew by comarketing Magnificent Micronesia as a single multi-stop destination and stoking desires for new air routes and certifications that unite the best advantages of sovereign Micronesian independence with the Mariana archipelago's special statuses in Washington, D.C.
Fundamentally, we are one people. So even before we lean into the strategic political statuses that each of our destinations enjoys, we must first recommit to our unity as a Micronesian population and self-rely on the inherent strengths of our Pacific Way and the irreplicable nature of our geographic resources.
Carl T.C. Gutierrez is a former two-term governor of Guam who now serves as chairman of the Governor's Economic Strategy Council, and president and CEO of the Guam Visitors Bureau.