The following is the text of her inaugural address delivered on Monday in the House chamber.
DEMOCRACY is a shared enterprise. Its fate defends on all of us, citizens. Our votes are declaration of our values and I'm deeply honored by the community of Precinct 1 for bestowing their trust in me to represent their collective voices.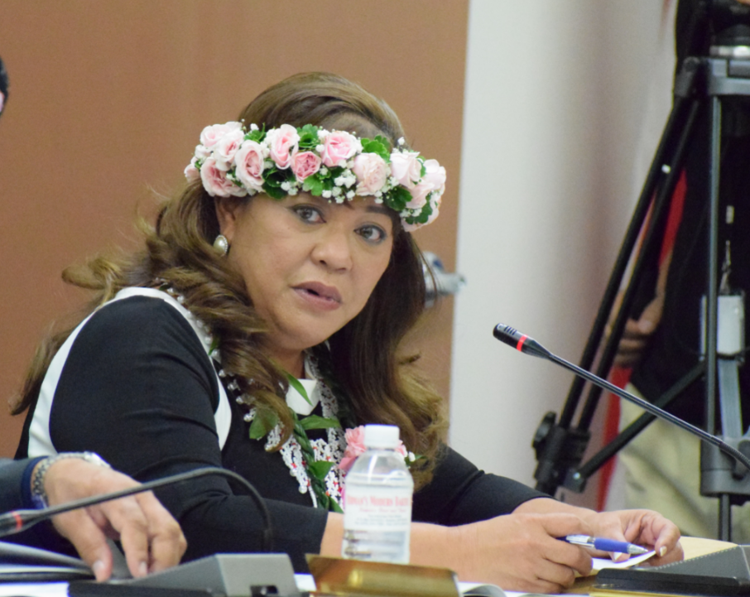 Undeniably, my success is their success, too. I understand that the actions I may take as contributing member of this 22nd House of Representatives is symbol of public authority and trust. And I resolve to uphold my duties with the same tenacity I had during the campaign trail.
Today we have been given a sacred trust to work for our communities and their families. We will respect the wisdom of who came before us and protect the future of those to follow. We will discharge this trust through our legislative policies, guided by three principles. Doing what is just, doing our best and doing what is right.
Our Commonwealth is drifting  with no rescue in sight. The challenge to restore trust in the government is daunting. But we must demand these principles not as partisan goals but as moral mandates.
The time has come to fold and take away our Democrat and Republican guidance and uncase our U.S. and Commonwealth flags. And raise them to full staff because our people want respect and deserve a Commonwealth government that they can trust.
Being Democrats or Republicans is irrelevant to the task at hand. We will get to the challenges of 2021 one step at a time, a foot in front of the other.
But our challenges are not over. In extra ordinary times, only courageous leaders who are willing to walk to the fire at the risk of getting scorched who put our islands and our citizens priorities before any political party.
I am more than ready to do that.