RECENTLY, the Philippine Coast Guard reported that around 220 Chinese fishing vessels believed to be manned by Chinese maritime militia personnel were moored in line formation at the Julian Felipe Reef (Whitsun Reef).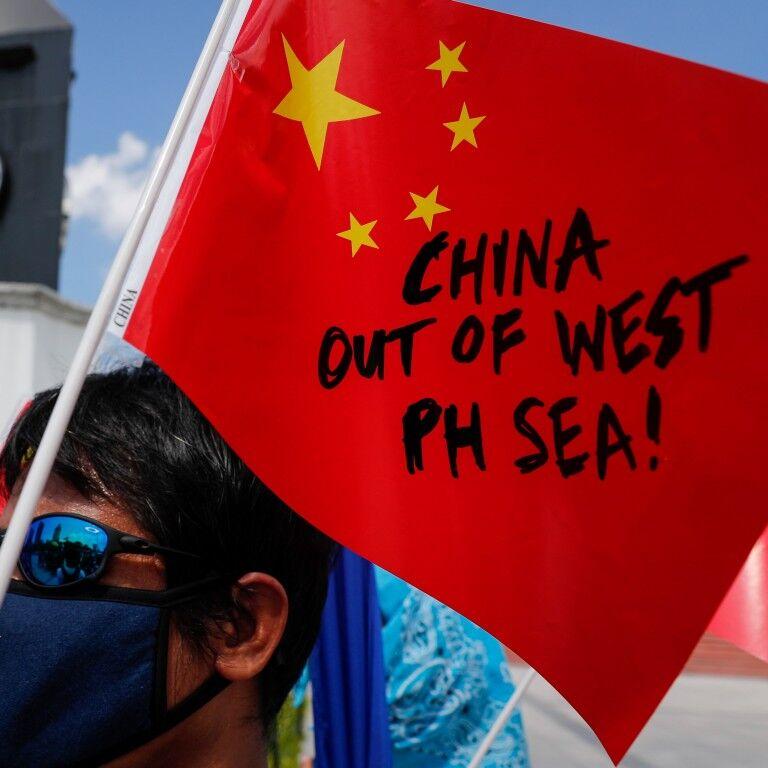 Philippine Secretary of National Defense  Delfin Lorenzana said, "We call on the Chinese to stop this incursion and immediately recall these boats violating our maritime rights and encroaching into our sovereign territory. We are committed to uphold our sovereign rights over the West Philippine Sea."
On Jan. 22, 2021, China passed a new Coast Guard law that allows the Chinese Coast Guard to open fire on foreign ships, a move that could lead to conflict over disputed waters, including the West Philippine Sea/ South China Sea and the East China Sea. Many believe that this is a signal that China will intensify its aggressive actions in the South China Sea.
It is worth noting that China has promised not to apply this law to the Philippines.
"China has reassured us through [its] Foreign Ministry spokesman Hua Chunying as well as the Chinese Embassy…that they are not targeting the Philippines or any specific country and that they will not resort to force in the first instance,"  Jose Santiago  Sta. Romana,  the ambassador of the Philippines to China, said on Feb. 16, 2021.
The new Chinese law also allows the Chinese Coast Guard to destroy structures built by other countries on waters that China claims sovereignty. The problem is that the aforementioned waters are not under Chinese sovereignty.
In 1996, China adopted the United Nations Convention on the Law of the Sea or UNCLOS, and has obliged to abide by its provisions. UNCLOS has defined the waters of each country according to clearly defined criteria. However, Beijing insists that  these do not apply to China which says that both the South China Sea and the East China Sea belong to China based on "historic rights."
On July 12, 2016 , the Arbitral Tribunal at the Hague in the Netherlands, with its South China Sea Arbitration Award, favored the Philippines  against China's nine-dash claim in the West Philippine Sea/ South China Sea. The tribunal affirmed that China's claim to historic rights to the living and non-living resources within the "nine-dash line" is incompatible with the Convention to the extent that it exceeds the limits of China's maritime zones as provided for by the Convention and has no legal basis at all.
Recently, U.S. Secretary of State Antony Blinken told his Philippine counterpart, Teodoro Locsin, that the U.S rejects China's maritime claims in the South China Sea if they exceed the maritime zones that China is permitted under international law.
Article 22 of China's Coast Guard law states that "when the sovereignty, sovereign rights and jurisdiction of a State are confronted with an imminent danger of unlawful infringement or unlawful violation by foreign organizations and individuals at sea, the Chinese Coast Guard shall, in accordance with this Law and other laws or regulations, take all necessary measures, including the use of weapons."
Just hours after the China's Coast Guard law was passed, a squadron of Xian H-6K strategic bombers escorted by modern fighters launched a mock attack on the U.S. carrier USS Theodore Roosevelt operating in an area near Taiwan. Meanwhile, Filipino fishermen operating in the area near Pag-asa Island (Thitu Island)  in the Spratlys said China's Coast Guard and militia forces had forced them to leave their traditional fishing area.
Even before the enactment of the Coast Guard law, China's recent actions in the South China Sea have been harsh and even threatening to other claimant states.
In April 2020, China's Hai Yang 8 survey vessel conducted a survey near a rig in West Capella operated by Malaysia's Petronas Group, increasing tensions with the Malaysian government. Before that, a Chinese marine surveillance ship sank a Vietnamese fishing vessel in disputed waters.
This issue of China's Coast Guard law will not only increase the risk of escalation with other Southeast Asian claimants in the South China Sea, but it will almost certainly add tensions with the United States of America.
For many years, the United States has regularly conducted Freedom of Navigations Operations to challenge China's illegal claims in the South China Sea.
People in the region are increasingly concerned about the militarization of China's civilian fishing fleets and Coast Guard which has recently been placed under the control of the People's Liberation Army Navy of China.
Analysts consider this a worrying move as China's Coast Guard was previously believed to be a civilian police force. For a long time, Beijing has sent political commissars to sea with its huge fishing fleet. However, in recent decades, these fleets have also undergone naval cooperative training. Again, this new China Coast Guard law will significantly increase the risk of armed clashes in the region.
International law experts believe that this law violates international law, including the principle of not using force as provided for in Article 2 (4) of the United Nations Charter, along with many provisions of UNCLOS, as well as a number of case law regarding the use of weapons in the law of the sea.
In addition, China's new Coast Guard law will impede ongoing Code of Conduct or COC negotiations between ASEAN and China. It is worth noting here that the primary goal of all negotiating parties is to maintain peace and security in the disputed area.
Consequently, the COC must play an important role to ensure that all parties involved are not presented with any threat of force by any of the  disputing states.
The fact that China allows its Coast Guard to open fire on any foreign ship in the waters it claims shows that Beijing is not willing to negotiate a COC.
In this context, there is a need for a strong response to China's Coast Guard law from the South China Sea claimant states and other countries with interests in the region. They should strongly protest, through a note to Beijing, asserting that China's law poses many illegal threats and risks escalating tensions in the disputed area. They can call on China to amend or stop enforcing this law.
All claimant states and other countries concerned with peace and stability in the South China Sea need to appeal to China. They should also ask China to give an exact definition of "waters under China's jurisdiction."
If China's Coast Guard ships infringe on the waters under the sovereignty, sovereign rights and jurisdiction of ASEAN countries, these countries could use legal measures to initiate a lawsuit at the Arbitral Tribunal under Annex VII UNCLOS to clearly question the Chinese Coast Guard's actions according to international law.
A Saipan-Guam resident, Celia Lamkin, MD is global chair and founder of the National Youth Movement for the West Philippine Sea.