The following is the text of her inaugural address delivered on Monday in the House chamber.
TODAY'S inauguration of the 22nd House of Representatives marks the beginning of a new and hopefully fruitful chapter in our Commonwealth's history.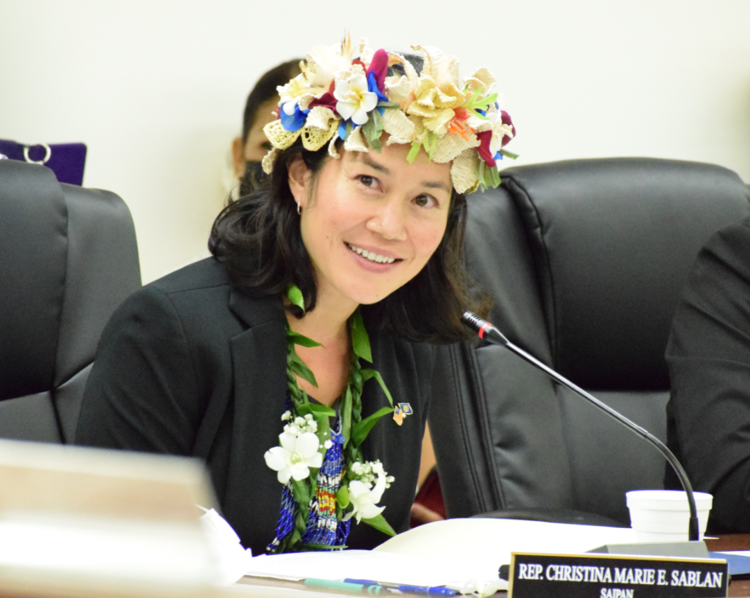 We have among us a diverse assembly of seasoned educators, decorated veterans and military families, business and finance professionals, experienced public servants, passionate community advocates, and more. 
We have more women elected to this body than at any other time in our history.
We have, for the first time in decades, a robust two-party system alive and well that is reflected in the composition of this body.
We also have, for the first time, a House that appears to be evenly split.
How will we get anything done?
I think, at the end of the day, it will come down to each one of us choosing to get things done, choosing to be effective, choosing to work together for the greater good.
This could be the most productive and collaborative legislature the Commonwealth has ever seen. Or it could be the most gridlocked. We could seek out creative and bipartisan ways to solve the pressing problems of our day. Or not, and the problems will remain.
It's really up to us.
It's helpful to always bear in our hearts and minds the reasons we ran for public office in the first place, the reasons we wanted to serve. What are the values that drive us? What do we have in common? Let's start there. 
If we all want a safe, just, healthy, and beautiful Commonwealth, we can work towards that together. If we all want the rule of law, a diversified economy that improves the lives of all residents, an educational system that produces skilled workers and great citizens, a healthcare system that is affordable and accessible, a government that is fiscally responsible and worthy of the people's trust — we can work towards all of that, together.
We may disagree on the details. We may offer different strategies to get to the same goal. But we can share a common vision, and use our differences to challenge each other and refine our ideas. That's the beauty of democracy.
The events of the past few weeks in our country, and especially the last few days, have been a sobering reminder of how fragile democracy can be.
How crucial it is to have free and fair elections, leaders and citizens who respect election results, and peaceful transitions of power.
How essential it is, that leaders and citizens alike be able and willing to move past partisan divides to tackle common problems and build thriving communities.
I look forward to working with all of you, colleagues.
I am grateful to so many who have helped me along on this journey in public service, too many to name individually in these brief remarks. But I would like to give special thanks to my family, and especially my parents Eugenio and Carmela, my fellow candidates, our committees and supporters, Tokie who is and has been the backbone of our office, and of course the people of Precinct 2. Thank you for your faith and confidence in me.   
May God bless our Northern Mariana Islands.